Posted on
Toombs Over Vidalia In Soccer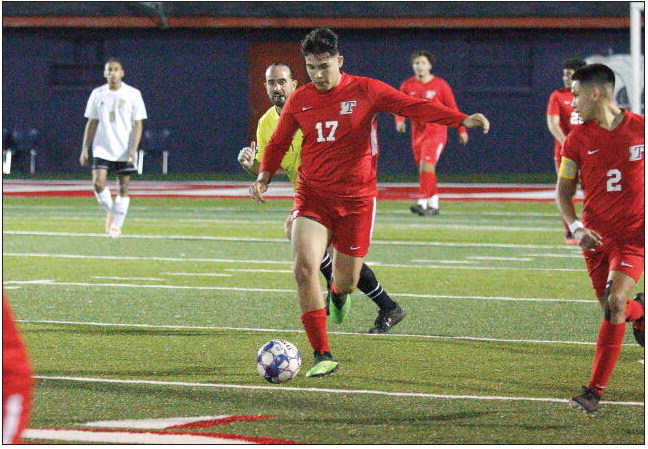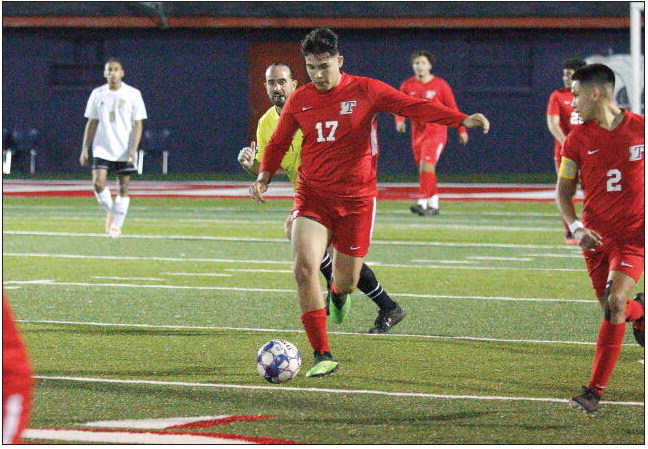 The Toombs County High School and Vidalia High School soccer teams met in The Pit on Friday of last week with the Bulldogs winning both the boys and girls games.
Girls
In the girls contest it was a battle through the first half as neither team found the back of the net sending the game to halftime at 0-0.
In the second half with 30 minutes to go, the Lady Bulldogs put the first goal on the board, and they added a second with 22 minutes to go for a 2-0 lead. TCHS held onto that lead to get the win over the Lady Indians. Anyadi Colmenares and Rilyn Fitzgerald scored the goals for Toombs.
Boys
In the boys contest the game was tied at 1-1 when the VHS keeper Tate Mc-Daniel was yellow carded and had to go to the sideline for his penalty. During that time the Bulldogs got a breakaway, and Omar Aguilar got one past the substitute keeper for a 2-1 lead for the Bulldogs.
Toombs added one more goal in the first half on a corner kick when Steven Rosales headed it into the net to lead 3-1.
Toombs put two more into the net in the second half of the game as they took the rivalry win 5-1 over VHS.
The TCHS girls are now 5-2 overall and are 4-0 in the Region and have not allowed a Region goal. The TCHS boys are 6-1 overall and are 4-0 in the Region. VHS girls are 2-2 and are 1-1 in Region play while the boys are 1-3 and 0-2 in the Region. This week Toombs will be at Calvary Day on Wednesday at 5:00 p.m. and will play Jeff Davis in Hazlehurst Friday at 5:00 p.m.
VHS hosted Jeff Davis on Tuesday after presstime and will be back in action on Thursday at home against Swainsboro at 5:00 p.m. and then will be at Bacon County at 5:00 p.m. on Friday.

Vidalia's Riley Hammock settles a ball as she defends against the Lady Bulldogs of Toombs County.Photo by Mike Branch