Posted on
Summary for 7th Week of 2021 Session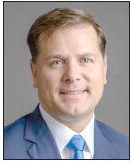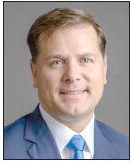 The seventh week of the 2021 legislative session marked the halfway point and proved to be our busiest week yet. The House examined a wide variety of legislative initiatives and passed a number of bills. One of these being House Bill 286 which would prohibit counties and municipalities from reducing their police force budgetary appropriations by more than five percent, unless specified conditions exist.
Additionally, House Bill 307 was passed at the beginning of the week and authorizes health care providers to continue providing telehealth services from home even after the pandemic is over. To ensure insurance coverage for these services, HB 307 would prohibit insurers from requiring separate deductibles or an in-person consultation before paying for a virtual appointment and restrict insurers from requiring providers to use a specific telehealth platform or vendor. They also could restrict the prescribing of medication more so than what is currently required by state and federal law.
The House also passed House Bill 437 to require gas station employees to dispense gas to vehicles that have a special disability permit displayed when the disabled driver is not accompanied by someone who can provide adequate assistance. If only one employee is working, then the gas station would not be required but encouraged to provide assistance. Decals will be added to pumps that displays the international symbol of accessibility.
Currently, Georgia's child custody laws require one or both parents to be responsible with decisionmaking authority for a child's upbringing. House Bill 442 was passed and would require parents to include social media management in their joint parenting plan. This bill would allow our child custody laws to remain relevant with ever changing technology.
We received news from Governor Brian Kemp this week that the state is poised to expand Georgia's COVID- 19 vaccine priority list to include teachers and school staff. Starting March 8, all of Georgia's pre-k and K-12 teachers and school staff, as well as Department of Early Care and Learning staff, will join the state's Phase 1A+ group. In addition to Georgia teachers and school staff, the state will also expand vaccination access to adults with mental and developmental disabilities and their caregivers and children with complex health issues plus their caretakers. Since vaccination efforts began a little more than two months ago, roughly 1.9 million vaccines have been administered to approximately 1.2 Georgians, which means we have surpassed 50% of our eligible residents. Our testing positivity rate is also at its lowest in months at approximately 10 percent.
As "Crossover Day" draws near, we will continue to vote on meaningful House legislation before we start the process of reviewing Senate bills. I encourage you to reach out to me with any comments or questions about legislation that is important to you, your family and our community. My capitol office number is 404-656-0116 and you can reach me directly via email at robert. [email protected] As always, thank you for allowing me to serve as your representative and I look forward to seeing you soon.
As the State Representative for District 149, Robert Pruitt serves Dodge County, Telfair County, Wheeler County, Cadwell, and Hazlehurst. During the second week of the 2021 Legislative Session, Rep Pruitt was appointed to serve on the Industry and Trade, Economic Development, and Small Business committees for the next two years. Robert and his wife Kelly have been long time residents of Eastman.
By Rep. Robert Pruitt (District 149)