Posted on
Rev. Mary Ennis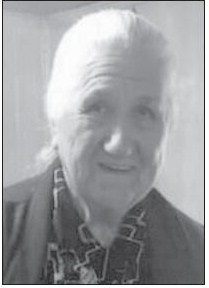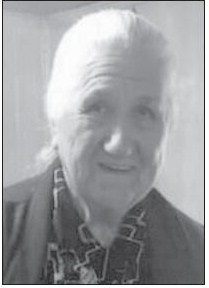 Rev. Mary Ennis
Rev. Mary Nabb Ennis, age 74, of Vidalia, died on Friday, February 26, 2021, in Oxley Park Health and Rehab in Lyons after a sudden illness.
Rev. Ennis was a lifelong resident of Toombs County, and started her ministry in 1973. She had a radio, prison, and nursing home ministry, and was always faithful to visit and pray for the sick in the hospital. She was a member of Aimwell Calvary Holiness Church in Vidalia. She was preceded in death by 1 great-grandson, Nathan Coursey; and her parents, Brazell Nabb and Dora Johnson Nabb. Survivors include her husband, Doug Ennis of Vidalia; 3 children, Eugene "Blue" Ennis of Aiken, SC, Sherry Ennis Chavis and husband Dywayne of Vidalia, and Bobby Ennis and wife Lawanna of Winchester, VA; 1 sister, Rose Bud Nabb Jones, and 1 brother, Robert Nabb, both of Normantown; 9 grandchildren, Dustin Ennis and wife Asia, Ashley Coursey and husband Raymond, Hannah Morris and husband Josh, Cala Tanner and husband Gavin, Jamie Chavis, Levi Mulling and wife Cristen, Josh Hayes, Siarria Calhoun, and Dylan Ennis; 9 great-grandchildren; and several nieces and nephews.
A graveside funeral service was held on Monday, March 1, 2021, at 11:00 a.m., at Center United Methodist Church Cemetery, with Pastor David Yawn officiating.
Memorial contributions may be made to Aimwell Calvary Holiness Church, c/o Ron Salter, 4538 Cedar Crossing Road, Uvalda, GA 30473, or The Gideons International, P.O. Box 156, Vidalia, GA 30475.
Ronald V. Hall
FUNERAL HOME
'Memories, of a Lifetime of Love'