Posted on
Summary for Sixth Week of 2021 Session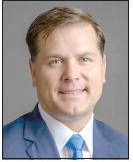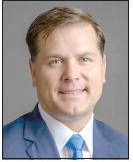 The sixth week of the 2021 legislative session began on Tuesday, February 16. By the end of the week, we completed our 19th day in session and passed more legislation on the House floor and in our respective committees. The House unanimously passed legislation that seeks to automatically enroll thousands of Georgia's most vulnerable children in health insurance. House Bill 163 would require the Georgia Department of Community Health to submit an amendment to implement "express lane" eligibility in Medicaid and the PeachCare for Kids Program. Upon federal approval, the Georgia Department of Human Services would automatically enroll and renew eligible children who have already qualified for the Supplemental Nutrition Assistance Program. There are approximately 120,000 children enrolled in SNAP, however, some miss out because they have to submit a separate application with the DHS. This legislation would close this coverage gap and ensure uninsured children receive health care coverage. Additionally, another bill was unanimously passed that was inspired by Gracie Joy Nobles, a Georgia child with Down syndrome. House Bill 128 will help safeguard against organ transplant discrimination for children living with disabilities. If Gracie's Law is enacted, individuals who are candidates for anatomical gift or organ transplant would not be deemed ineligible or denied insurance coverage or medial referral solely based on the individual's physical or mental disability. Children's Health Care of Atlanta, which performs most of the pediatric solid organ transplants in the state, has expressed support for this legislation and also reported that there is no medical reason to warrant such discrimination.
House Bill 146 passed on the floor last Tuesday with a vote of 155-2. This legislation provides eligible full-time state employees an additional three weeks of paid parental leave. To be eligible, one must have been employed for six continuous months. Parental leave is given to employees experiencing the life event of giving birth, adoption, or foster care.
House Bill 154 passed on the floor last Wednesday with a vote of 164-4. This bill is part of the ongoing efforts started in 2016. House Bill 154 makes several changes to the state adoption code in hopes of making the adoption process smoother by identifying and correcting multiple inefficiencies in the system. This includes lowering the age an individual can adopt from 25 to 21 years old. Always keeping in mind that the safety and well-being of children is the top priority, this bill simply increases the speed and efficiency of adoptions, thus improving the rate of adoption and foster care.
Another notable legislation that passed on the floor is House Bill 168, which concerns district attorneys accessing inmate's files. This bill is an amendment to the Official Code of Georgia that protects the confidentiality of inmates. The main breakdown simply gives the privilege for District Attorneys to request and receive confidential inmate conduct files from the Department of Corrections for inmates who have been convicted of a serious felony or dangerous sexual offense who are eligible for parole. House Bill 168 passed last Thursday with a vote of 99-66.
We will reach the halfway point of the session when we return for Legislative Day 20 on Monday, February 22. The last day that House bills can be passed in the House Chamber and be eligible to become law during this session is Day 28. We will continue to work diligently to meet this upcoming deadline. If you have any concerns or questions about legislation, then please do not hesitate to contact me. You can reach my office at 404-656-0116 or email me at [email protected] As always, thank you for allowing me to serve as your representative and I look forward to seeing you soon..
As the State Representative for District 149, Robert Pruitt serves Dodge County, Telfair County, Wheeler County, Cadwell, and Hazlehurst. During the second week of the 2021 Legislative Session, Rep Pruitt was appointed to serve on the Industry and Trade, Economic Development, and Small Business committees for the next two years. Robert and his wife Kelly have been long time residents of Eastman.
By Rep. Robert Pruitt (District 149)