Posted on
Legislative Report From the People's House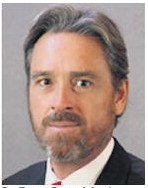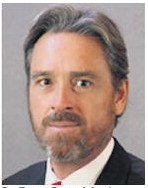 By this time next week, we will reach Crossover Day, Day 27 of the Legislative Session. This is an important day in that it is the last day for bills to survive by passing from one Chamber to another. Some important measures are still in play.
Election Reform. HB351 by Rep. Barry Fleming is a key bill to watch. The bill proposes changes in absentee as well as in-person voting. There would be uniformity in early voting among all counties by requiring all counties to conduct early voting from 9 a.m. to 5 p.m. Monday through Friday for three weeks before the election. The only other early voting would be from 7 a.m. to 7 p.m. the second Saturday before the election. HB 531 would require absentee ballots to include the voter's driver's license number, state id number, or a copy of a currently accepted photo id. In addition, no absentee ballot could be requested earlier than 11 weeks before. All absentee by mail ballots would not be sent out until four weeks before election day. Drop boxes would not be eliminated but would be restricted to manned early voting sites and could only be used during the times when early voting takes place. Other bills would require election precincts to open and scan absentee ballots starting eight days before election day, which would help with timely election results, and require each county to publicize total ballots received before election results are reported.
Emergency Powers/Religious Services. Gov. Brian Kemp has endorsed legislation that would limit him and future Governors from restricting worship services during a statewide emergency. The powers the Legislature granted the Governor at the beginning of the pandemic allowed him to do just that. To his credit he did not, opting instead to provide guidance on social distancing and online services as a first line of defense against Covid. As a result, public safety in worship services was accomplished voluntarily without government overreach. If the Faith Protection Act passes, no Governor that didn't possess Kemp's wisdom on the subject would be able to close services. I support the Faith Protection Act.
HB286. Introduced by Rep. Houston Gaines of Athens, this measure would prohibit cities and counties in Georgia from defunding police departments by more than 5% per year. I support the sentiment of the bill that opposes the idiotic notion that less law enforcement would help the crime problem in communities. I do, however, expect changes in the bill before it leaves the House Governmental Affairs Committee.
DACA/In-State Tuition. A bill introduced by Rep. Kacey Carpenter would allow DACA students to pay instate tuition to attend Georgia's colleges and universities. DACA students were brought to America illegally by their parents. Most were too young to remember coming here and have attended and graduated from Georgia high schools. DACA students are allowed to attend college, but lacking residency, they are required to pay outof- state tuition. This tuition is four times higher than in-state tuition. Typically, DACA students can't afford to pay $24,000 a year instead of $8,000. They just don't attend any college. I would like to know your thoughts. A student eligible for admittance to UGA would have had to score an average SAT of 1380, be in the top 5% of their graduating class, taking the most rigorous academic classes. I'm having a hard time seeing the wisdom in relegating a worthy student that could be a doctor, business owner, or educator and what they could contribute to our State and communities to less success. Not to mention my conscience.
By Rep. Greg Morris (R-Vidalia)