Posted on
Food Lion Opens in Vidalia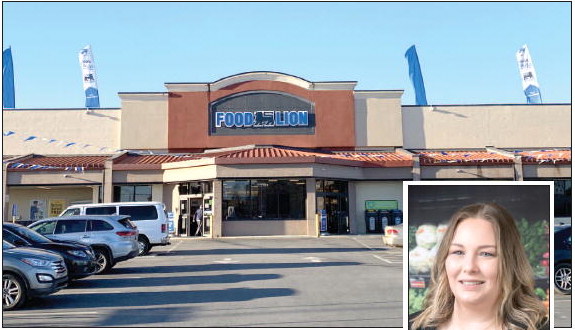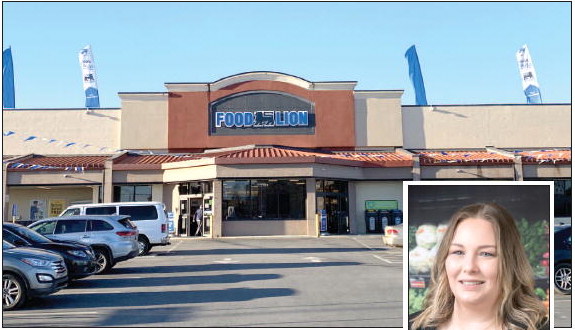 Area residents have a new place to shop for groceries! Food Lion, located at 1101 East First Street, in Vidalia opened its doors to the public on February 17. The new store will have approximately 75 associates and serve customers daily from 7 a.m. until 10 p.m.
Food Lion recently completed the acquisition of this location, which was formerly a BI-LO, after announcing its plans last year to acquire 62 BI-LO/Harveys Supermarkets across the Carolinas and Georgia. continued from page
In addition to its longstanding heritage of low prices, Food Lion also offers the MVP loyalty program, its award-winning Shop & Earn monthly rewards offers, weekly promotions, hot sales, and everyday low prices. "My team and I are excited to continue to serve the great city of Vidalia as the new Food Lion team," said Candace LaNasa, store manager of the new Food Lion. "We are here with a new name, new uniforms, and new lower prices, but an expanded assortment and the same friendly faces you have been able to depend on in years past. We're excited to welcome neighbors to their new Food Lion and look forward to serving our community."
Customers can choose from an extensive product assortment, including in-store fresh cut fruit and vegetables, "grab-and-go" meal options to help make any meal easier, delicious hand-battered fried chicken and 100% USDA Choice fresh beef. The store also offers a variety of Food Lion's Nature's Promise-brand beef, pork, poultry, milk, eggs, bottled water, cereal, coffee and other items. Nature's Promise is Food Lion's affordable brand of wholesome and organic products made with no artificial flavors, preservatives or synthetic colors.
Additionally, neighbors can find a wide variety of great local offerings, such as a variety of fresh produce from Norman Farms located in Norman Park, fresh pork and chicken products from Lee Corporation in Alma and Hardy Farms Peanuts from Hawkinsville.
To help introduce neighbors to the new store, welcome gifts were provided to firefighters at Vidalia City Fire Department Station 2, Vidalia Fire Department, Toombs County Fire Department and Lyons Fire Department; faculty and staff at J.D. Dickerson Primary and Elementary Schools and Sally D. Meadows Elementary School; and staff at Vidalia City Hall.
In another commitment to the community, through Food Lion Feeds – the retailer's hunger-re –
lief initiative – the retailer donated $1,500 to God's Storehouse, a partner agency of America's Second Harvest of Coastal Georgia. The feeding agency will also regularly receive food from the new store to distribute to neighbors in need through Food Lion Feeds' industry-leading food rescue program, which has helped Food Lion donate the equivalent of nearly 750 million meals since 2014. Food Lion has committed to donate 1 billion more meals by 2025.
For more information on Food Lion Feeds' efforts to fight hunger in the towns and cities Food Lion serves, visit foodlion.com/ feeds.
Food Lion, based in Salisbury, N.C., since 1957, has more than 1,000 stores in 10 Southeastern and Mid-Atlantic states and employs more than 77,000 associates. By leveraging its longstanding heritage of low prices and convenient locations, Food Lion is working to own the easiest full shop grocery experience in the Southeast, anchored by a strong commitment to affordability, freshness, and the communities it serves.