Posted on
Mrs. Janie McCarthy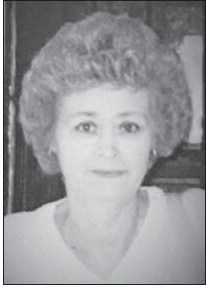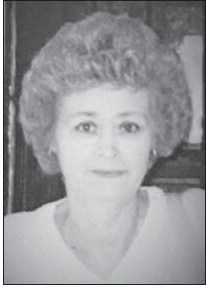 Mrs. Janie Faye Mc-Carthy, age 78, of Glennville, went home to be with the Lord on Friday, February 12, 2021, at her residence. She was born on December 3, 1942, in Aline,
GA, to the late Quincey
Lee and Rola Mae Stapleton Collins. She had worked as a seamstress for most of her life and was employed by Toombs County Manufacturing, Ithaca. She was preceded in death by two brothers, Willard Lee Collins and Albert Lee Collins; and three sisters, Annie Lou Collins Goff, Inez Collins, and Emma Ree Bruner.
Those left to cherish her memory include her husband, Frank McCarthy; two sons, Mike Willis (Margie) of Poplar Grove, AR, and Jimmy Eugene Barber (Bonney Bailey) of Glennville; daughter, Barbara Willis Davis of Baxley; stepson, Tommy McCarthy of Kansas City, MO; stepdaugher, Kim McCarthy of Kansas City, MO; two sisters, Lilly B. Wilcher of Lyons, and Grace Collins Smith of Townsend; 8 grandchildren; 22 greatgrandchildren; and 4 greatgreat grandchildren.
Funeral Services for Mrs. Janie Faye McCarthy were held Tuesday, February 16, 2021, at 2:00 p.m., at Roberts – Stewart Funeral Home Chapel of Vidalia. Rev. Dennis Bryant and Matt Bass officiated. Graveside service and interment followed at Cool Springs Cemetery.
Pallbearers for the family were Brandon Slater, Wadis Dubberly, Bennett Craven, Tony Moore, Chandler Harrelson, and Danny Dean.
The funeral service was shared via Facebook Live by searching Roberts – Stewart Funeral Home on Facebook.
The family received friends for visitation on Monday, February 15, 2021, from 6:00 p.m. until 8:00 p.m. at Roberts – Stewart Funeral Home, Vidalia Chapel.
Full Paid Obituary