Posted on
Mrs. Glenda Mosley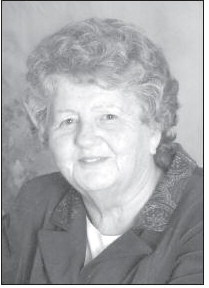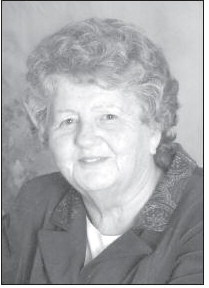 Mrs. Glenda Mosley
Mrs. Glenda Foskey Mosley, age 84, of Vidalia, died on Sunday, February 7, 2021, at her home after a sudden illness. Mrs. Mosley was a native of Toombs County, where she grew up. She moved to Brunswick in the early 1960s and returned to Toombs County in the early 1990s. She worked with Brunswick Manufacturing and Oxford Industries for many years. She was a member of Cedar Crossing Church of God. She was preceded in death by her husband, George L. Mosley; 2 children, Doug Mosley and Jackie Mosley Mullins; her parents, Allen Foskey and Lorraine Williams; and 4 siblings, Pamela Palmer, Jeff Foskey, Doyle Foskey, and Patricia "Pat" Foskey Oliver.
Survivors include 2 children, Hilda Mosley Gay and husband Tiffany of the Blue Ridge Community and Jimmy Mosley and wife Emily of Brunswick; 3 brothers, Vernon Foskey and wife Rose Ann of Uvalda, Fred Foskey and wife Jane, and Greg Foskey and wife Weeda, all of Vidalia; 4 sisters, Joy Foskey Smith and husband Lewis of Brunswick, Opal Foskey Fowler and husband Durward of Lyons, Phyllis Foskey Boutwell of Texas, and Gail Foskey Morgan of Vidalia; 6 grandchildren, Shannon Mullins, Dwayne Mullins, Lucy Duncan, April Crews and husband Ed, Glenda Mosley and David Mosley; 13 greatgrandchildren; and numerous nieces and nephews.
A graveside funeral service was held on Wednesday, February 10, 2021, at 11:00 a.m., at Sharpe Cemetery, with Pastor Steven Toole officiating.
Ronald V. Hall
FUNERAL HOME
'Memories, of a Lifetime of Love'