Posted on
Mr. Leon Davis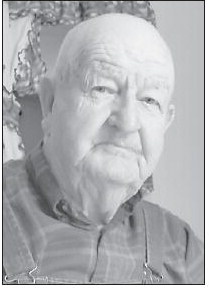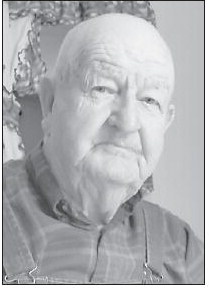 Mr. Leon Davis
Mr. Leon Wayne Davis, age 85, of the Long Pond Community, died on Monday, February 8, 2021, at his home after a sudden illness. Mr. Davis was a native of Montgomery County and lived there most of his life. He was owner/operator of Leon Davis Construction, a farmer, and a superintendent pipefitter/ welder. He was a U.S. Army veteran and a member of Lott's Creek Church of God. He was preceded in death by his wives, Marie Cartright Davis and Cleopra Griffin Davis; 2 sons, LeWayne "Peebo" Davis and Billy Cartwright; his parents, Marvin Davis and Zenobia Dixon Davis; 1 brother, James Hiram "Jimmy" Davis; and 1 sister, Loritta Davis West.
Survivors include 2 children, Joyce Davis Carver of Long Pond, and Irving Davis and wife Kimberly of McMinnville, TN; 1 stepdaughter, Marie "Cricket" Conner of Soperton; 1 stepson, Bobby Cartwright of Crescent City, FL; 7 grandchildren, Sherry Lynn Miller and husband David of Vidalia, Wayne Randall Davis and wife Reso of Hahira, Linda Carver Bowman and husband Brian, Nicole Davis Corbett and husband Ray, all of Vidalia, Jenna Davis of Lumber City, Aleah Davis of Mc-Minnville, and Shannon Coonce and wife Rebeka; 4 stepgrandchildren, Joe Cartwright and wife Sondy of Glenwood, Joe Conner and wife Melissa of Mt. Vernon, Laci McCord and husband Mark of Vidalia, and Jason Cartwright and wife Christy of Lovejoy; 11 great-grandchildren; 1 great-great-grandchild; 11 stepgreat- grandchildren; 6 stepgreat-great-children; and several nieces and nephews.
A memorial service will be announced later.
In lieu of flowers, memorial contributions may be made to Lott's Creek Church of God, 1617 N. Old River Rd., Mt. Vernon, GA 30445, or the Community Hospice Foundation, P.O. Box 2277, Vidalia, GA 30475.
Ronald V. Hall
FUNERAL HOME
'Memories, of a Lifetime of Love'