Posted on
Eagles Get Big Wins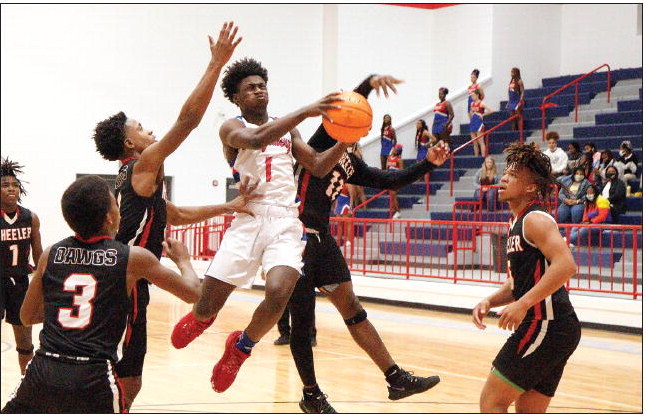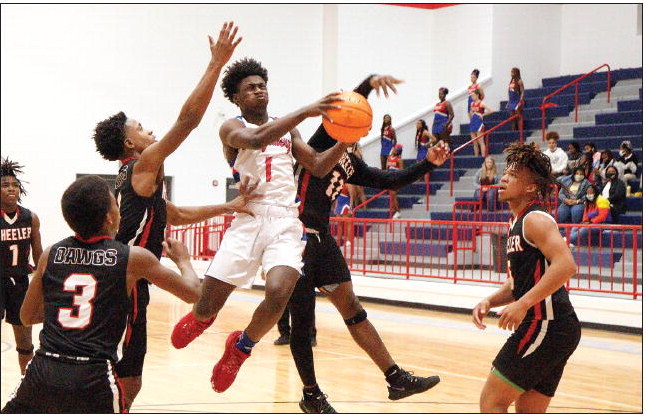 The Montgomery County Eagles played their final games of the regular season last week and it was a good week as the girls played just one game and won, but added two other wins by forfeit. The boys played three games and won all of their contests.
Girls vs. Johnson
The girls took on Johnson County on Tuesday of last week. The Lady Eagles had a big offensive output on the night as they put 78 points on the board. The Lady Eagles led 19-12 at the end of the first period and pushed that lead to 4-26 by halftime as they outscored the Lady Trojans 25-14 in the second period. In the third MCHS let up a bit, but still led 55-39 heading to the fourth. MCHS picked it back up as they rolled to a 78-49 victory over Johnson. MCHS was led by Makyla Bell with 38 points, with Marley Bell adding 14, and Zakhia Lawhorne and Amire Banks each with 9 points.
Boys vs. Johnson
The boys also picked up a win over the Trojans. It was a much closer game than the girls contest, but the Eagles pulled it out 72- 67.
Boys vs. Wheeler
Wheeler led this game early and were on top 12-9 at the end of the first period. It was 14-9 with seven minutes to go in the first half of the game. Wheeler added a pair of free throws to push the lead to 16-9. The Eagles got a basket on a fast-break when Xavier Brantley slammed one down, but Wheeler answered to make it 18-12.
With 4:40 to go in the half Calvin Williams hit a three-pointer to close the lead to 18-15, and then it was 18-17 after a fast-break with Williams getting the basket, which forced a timeout by the Bulldogs. MCHS took the lead, 19-18 with just over three minutes on the clock when Brantley hit a basket.
It was 23-20 after a nice drive into the lane by the Bulldogs, and they then tied the game at 23-23 with 2:30 left. The Eagles hit another three as Brantley gave MCHS the lead 26-23, and they extended that lead to 29-24 with just 15 seconds to play in the first half.
MCHS held and took that lead, 29-24 into halftime.
In the second half of the game the Bulldogs kept it close, but were never able to get back on top as the Eagles took the victory, 62-53.
Boys vs. Treutlen
MCHS closed out the regular season with a win on Saturday at home over Treutlen County. MCHS had no problems in this game as they rolled to a 65-43 win over the Vikings.
This week both the Lady Eagles and the Eagles will take part in the Region Tournament with game times TBA.