Posted on
Mrs. Rebecca Barwick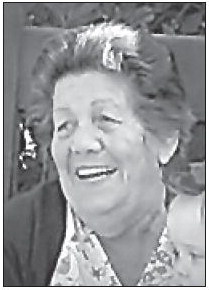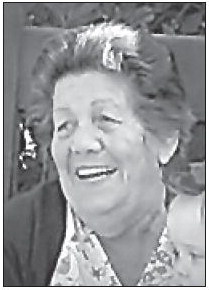 Mrs. Rebecca "Geor-
gia" Barwick, age 77, of
Vidalia, went home to be with the Lord on Sunday,
February 7, 2021, at Mead ows Regional Medical Center.
She was born on November 9, 1943, in Dublin, GA, to the late Major and Effie Allen McCoy. She had worked for most of her life as a seamstress. In addition to her parents, she was preceded in death by her husband, G.B. Demond Barwick; and two daugh- ters, Angela Jones in 1978
and Gina Marie Barwick in
2007.
Those left to cherish her memory include three sons, Andy Barwick (Renee), Sammy Barwick (Angie), and Dana Barwick; two daughters, Tammy Harrell and Tina Phillips (Billy); four sisters, Elizabeth Barwick, Marilyn "Mert" Thigpen, Mary Warren, and Ann Bohannon; grandchildren, Amanda, Timothy, Christy, Selena, Christopher, Anthony Joshua "AJ", Becky, Leslie, Winston, John, Josh, Billy, Jr, Dannah, Joshua, and Jacob; great-grandchildren, Gabe, Chloe, Eli, and Kaylin.
It was Mrs. Barwick's wish to be cremated, and no formal services be held.
Full Paid Obituary