Posted on
Mr. Dewey Clark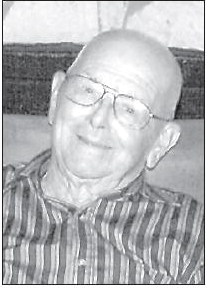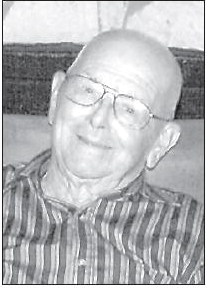 Mr. Dewey Clark, age 93, passed away Tuesday, February 2, 2021, at his residence surrounded by his loving family. He was born in Reidsville on Octo- ber 09, 1927, to Leroy and
Ollie Spikes Clark. Typical of men of his generation, his career was centered in agriculture. For many years he was the manager of Bowen Seed Farms. He also maintained his own farming operation providing for his family, friends, and community. Later in life, his carpentry skills were made apparent. Mr. Dewey would build and sell hundreds of pie safes in Tattnall and surrounding communities. In his carpentry shop he would not only build new items but give new life to dated furniture as he refinished various pieces. Although "free time" was not in his vocabulary, his hobbies included fishing and raking leaves. Many times, later in life, he would be chastised for raking his yard and being away from his oxygen for extended periods of time. Born into a devout Christian family, he was a lifelong member of Mt. Moriah United Methodist Church. His service to the church included not only being a trustee, but he was also the Historian of the cemetery. Mr. Dewey Clark is the reason Americans of his era were known as the "Greatest Generation;" he exemplified greatness in everything he did, and he will be sorely missed. He is preceded in death by his parents; loving wife of 64 years, Laura M. Lynn Clark; children, David Clark and Brenda Clark; siblings, Earnest Clark, Lillian Clark Lane, and Frank Clark. Left to cherish the memories of a life well lived are his children, Shirley Clark, Ronnie (Kathy) Clark of Reidsville, Wanda Robertson of Hawkinsville, Clarence Clark of Reidsville, and Sharon (Steve) Lashley of Santa Claus; grandchildren, Ron Clark, Shanna Clark, Michael Lashley, Ashley Clark, Kyle Kinsey, Wesley Robertson, and Jimmy Giddens; five great-grandchildren; several nieces and nephews.
The family received friends beginning at 5:00 p.m. on Thursday, February 4, 2021, at the funeral home. The funeral service was conducted at 2:00 p.m. on Friday, February 5, 2021, from the Chapel of Low Country Cremation and Burial with the Reverends Michael Kennedy and Daniel Webber officiating. Interment followed in the Mt. Moriah United Methodist Church Cemetery.
Pallbearers were Danny Bowen, Carl James, Dewey Nail, Dennis Nail, Eben Roberts and Kirk Little.
The family would be honored by floral tributes; however, it is suggested that memorial donations be given to Mt. Moriah Cemetery Fund, c/o Mike Bowen, 1800 Ross Bowen Rd., Lyons, GA 30336.
Low Country Cremation and Burial is serving the Clark family,
Full Paid Obituary