Posted on
the SCOUTING REPORT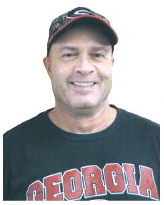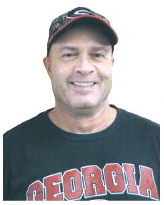 Don't Bet Against Brady Unless…
Something hasn't seemed quite right about football this season. The college game is getting almost but not quite too predictable.
The pro game, according to a few people, is led by millionaire politicians and billionaire owners who are in races with Bill Gates and Elon Musk to become the world's first trillionaire.
But then, there are players like Tom Brady. If Brady were a gunslinger, he'd probably be Billy the Kid or Jesse James. As Falcon fans can tell you, he's a # 10 on the killer-instinct scale.
Despite the fact that he's 43 years old, the 6'5", 215 pound former Wolverine has already bested Drew Brees and Aaron Rodgers.
Now, all that's standing in his way is Patrick Mahomes and the Kansas City Chiefs, the defending Super Bowl champions. Mahomes is the hottest player in football and the Chiefs are the hottest team in football.
Does that scare Tom Brady? I doubt that there's any other single player in football that I'd rather have behind center than Tom Brady.
He's 43 years old, about 5 months older than Brees. The week before Brees' Saints and Brady lined up against each other in the playoffs, ESPNU showed Brees and Brady squaring off against each other in a regular season game won by Brady's Wolverines 37-12.
Brady wasn't a huge star at Michigan. He was considered a good enough quarterback to be drafted. He was selected in the Sixth Round of the NFL Draft with the 199th pick in the entire draft.
For the record, Brady barely played as a freshman, and as a sophomore he backed up Brian Griese, who led Michigan to a 12-0 record and a national championship.
As a junior, he led the team to a 10-3 record and a Citrus Bowl win over Arkansas. His senior season ended with a come from behind 35-34 win over SEC Champion Alabama.
Let's just say the Patriots made what was absolutely the best pick ever. According to Wikipedia, Brady holds nearly every major quarterback record, including combined passing yards (91,452), regular season touchdown passes (581), and career touchdowns (661), in addition to the most Pro Bowl selections (14, tied with Peyton Manning) and the second-most regular season passing yards (79,204).
And now, perhaps his biggest challenge, in his first season with the Bucs, he has led Tampa Bay to the cusp of a Super Bowl Championship.
Of course, it'll probably be several seasons before a quarterback, possibly Mahomes, breaks Brady's record of six Super Bowl victories. Aaron Rodgers has still only won one Super Bowl after his Packers were beaten by Brady and the Tampa Bay Bucs.
Brady is going for his seventh Super Bowl ring. That's certainly enough to keep him labeled as the "greatest of all time" at least for the next decade or so. Just ask Falcon fans.