Posted on
RTCA Boys Keep Winning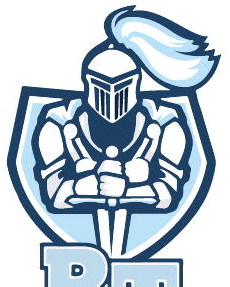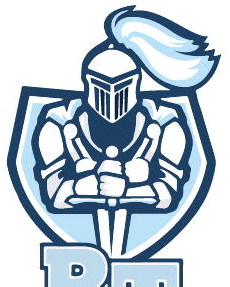 The Robert Toombs Christian Academy basketball teams hosted Citizens Christian Academy on Monday of last week, and then traveled to Hinesville to take on First Presbyterian Christian Academy on Saturday.
Girls vs. Citizens
The Lady Crusaders fell to the Lady Patriots on Monday. Citizens defeated the Lady Crusaders 48-20.
Leading scorers for the Lady Crusaders were freshman Ansley Akins with 6 points and junior Ellie Graham with 5 points.
"CCA has a very talented team; it was great competition for the girls. Our hustle was there and we played with a lot of passion on defense but just ran out of gas. They had a rotation of 10 girls where our rotation that game was seven girls. At practice, we are working on ways to score easier on offense, but that also comes with more playing time and more confidence in ourselves. We still have a way to go but we're going in the right direction," said Jacob Wilkinson, Lady Crusader Head Basketball Coach.
Boys vs. Citizens
The Crusaders won against the Patriots 78-51. Leading the way for RTCA was junior MK McBride with 26 points, senior Justin Walker added 23 points, and sophomore JaShaun Powell had 16 points. continued from page
"This is an old rivalry game for us and it was Senior Night and the boys were ready to play from the start of the game with the score being 16-6," stated Crusader Head Coach, Adam Callaway. CCA made a run in the second quarter to tie the score to 20 points, but RTCA then kicked it in gear and went on a 16-5 run, making the score 36- 25 at the half. RTCA then started the third quarter on a 12-point run to pull away and never looked back. Coach Callaway added, "It's always fun to play rivalry games, the atmosphere is always good and the fans are loud and into the games. I was also very happy with our senior leadership and how they handled the game throughout the night. Now it's time to get back in the gym and go back to work" RTCA recognized their Senior Winter athletes between the Varsity Girls and Varsity Boys basketball games with a ceremony to spotlight each senior's achievements during their high school career.
Boys vs. FPCA
The Crusaders defeated the Highlanders 68-35, which is a big win for the Crusaders as they go 2-1 in the Region. "We came out really flat to start the game and it was sloppy, but the boys responded well in the second and third quarters. Junior Tyler Buggs was a big part of the win on Saturday with 13 points, 13 rebounds, and 7 blocks. We've got to work on coming out fast and not flat to start games, especially since we're getting closer to playoffs; however, I know these boys will dig down deep and make it happen," said Coach Callaway.
Top scorers for this game were McBride with 20 points, Buggs with 13 points, and Walker with 12 points.
The Lady Crusaders are 4-11 on the year while the boys are now 15-2.
This week RTCA's boys hosted Memorial Day in a Region matchup on Tuesday after presstime. They will be back in action on Friday with FPCA coming to town with games starting at 6:00 p.m.