Posted on
NITTY GRITTY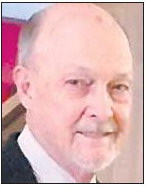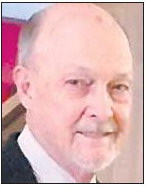 the
Women Bathing
(Circa 1900 — From a May 31, 1945, newspaper column written by my Granddaddy about his boyhood days around 1900.)
"We assume that since the time when Pharaoh's daughter took that record bath in a convenient natural stream of water, that women have been doing likewise. But, during my earliest recollection, if they did it in our section of the country, it was without the knowledge and supervision of the men folks.
A neighbor built the first fish pond in our area and his boys cleared a big portion of it for a swimming hole. I had been there and it was a splendid place to swim. A few years after it was built, and about the time I began to recognize the desirability of the opposite sex, the news leaked into our school community that girls were swimming in the pond in it in broad open daytime and sometimes with boys and men.
We talked about it in whispers, until it was confirmed by eyewitnesses, and then we began to plan to get up there and see it and maybe participate without the knowledge of our parents. Our plan was to meet at a certain place and sneak up there and back without our parents knowing anything about it.
When we got there — we saw a number in swimming, but could not tell if any were girls. We agreed that all of us, except two, would remain in hiding, until the two had investigated to see if there were any girls among the bunch in the water. This chore fell on another boy and me. We casually sauntered toward the pond, intent on observing the identity of the swimmers.
There were girls bathing, and our minds were so centered on them until we did not discover at first that three daddies of the boys in our crowd were among the spectators. Their presence, we thought, meant that they would lose no time in continued from page
going to our parents, but figuring that the punishment would be no lighter or heavier on account of the time we spent there, we devoted the next hour to watching.
The other boys got tired of waiting and two by two trickled into the crowd of spectators, not aware that some of their daddies were there until they came face to face with each other. Of course, the men had come for the same purpose that brought us and when they saw their sons there too, there was not much they could do about it. So far as I know, they did not scold their boys or report the rest of us to our daddies."
(e-mail: [email protected]
com)