Posted on
Mrs. Claire Johnson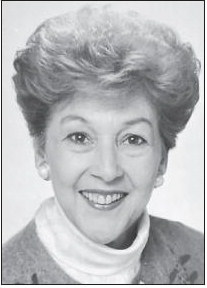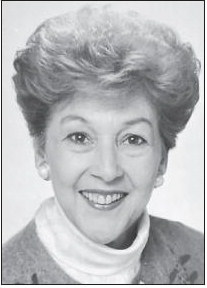 Mrs. Claire Johnson
Claire Walters Johnson passed away January 27, 2021, after a struggle with the effects of Alzheimer's. Claire was born May 14, 1938, to Hazel Rogers Walters and Willis Rutland Walters in her hometown of Reidsville, Georgia. Claire was a star basketball player at Reidsville High School and enjoyed playing piano and singing in the choir. She attended Mercer University, where she met many lifelong friends and her future husband, Sid Johnson. She graduated from Georgia Southern University. Claire and Sid were married August 30, 1959, and soon moved to DeKalb County, where Claire invested her energies in their family, friends, and community.
Claire spent many hours supporting Lakeside High School and served in leadership positions for the DeKalb Historical Society, DeKalb Council for the Arts, and the Junior League of DeKalb County. She put her fingerprints on the community through her leadership of projects such as the Callenwolde Fine Arts Center restoration, DeKalb Courthouse reconstruction, and the Mary Gay House relocation. She also served on the Emory University Board of Visitors. Claire and Sid were very active in the DeKalb Democratic Party. They spent many hours together on numerous political campaigns throwing parties, delivering yard signs and raising money. She was appointed to the Georgia Health Planning Review Board and the Governor's Conference on Volunteerism.
Claire and Sid enjoyed many friendships in the community. They were members of the Seekers Class at Oak Grove United Methodist Church. They had many fond memories of traveling and boating with friends. And they especially enjoyed time with their dear neighbors Pat and Don Minor and Paul and Beverly Rohrabaugh. They also enjoyed annual reunions and visits with the Johnson Clan at the Peter Johnson House in Long Pond, Georgia. Claire demonstrated a servant's heart and a sacrificial love for her children and grandchildren. After moving to Vidalia, "Camp Gaga" usually consisted of hosting extravagant teas while wearing fashionable hats, swimming in the pool, directing plays and made-up dramas, and hosting meals with wonderful conversation around the dinner table. She was an elegant southern lady whose bright and engaging personality lit up the room. She had the gift of hospitality, extending a warm welcome to everyone who came into her home. She and Sid were a great team and had a lasting impact on many people. Claire is preceded in death by her husband, Albert Sidney Johnson, and her son, Andrew Johnson (Theresa). She is survived by her son, Sid Johnson III (Leslie), and daughter, Ginny Sorenson (Eric), and grandchildren, Maggie Blow (Caleb), Ryan Johnson, Christopher Johnson, Valerie Johnson, and Rachel Johnson.
A graveside service was held Tuesday, February 2, at 2:00 p.m. at the Long Pond Cemetery. In lieu of flowers, donations may be made to the Vidalia First United Methodist Church.
Ronald V. Hall
FUNERAL HOME
'Memories, of a Lifetime of Love'
Full Paid Obituary