Posted on
3-4 For MCHS Eagles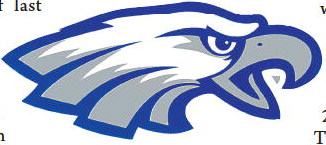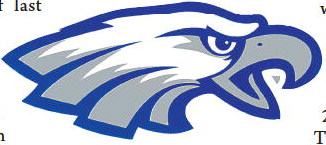 The Montgomery County High School Eagles basketball team had an interesting week with the boys playing two games and the girls one. Then on Monday of this week the Lady Eagles played the Lady Vikings.
Boys vs. Wilcox
On Monday of last week the Eagles hosted Wilcox County and came away with the win. Wilcox jumped out to an 18-2 lead in the first period as the Eagles could not get a shot to fall. In the second, though, MCHS came storming back as they tied the game at 24-24. In the third MCHS pulled ahead to lead 40-33. MCHS took the win, 54-44 over the Patriots.
Boys vs. Portal
In Portal on Tuesday the Eagles fell to the Panthers. Portal led the game 24-11 after the first and were on top 39-30 at the end of the first half of play.
In the third period the Panthers pushed their lead to 60-45. Portal pulled away and won the game 81-61 over MCHS.
Girls vs. Telfair
The Lady Eagles f aced off with the Lady Trojans of Telfair County on Wednesday in McRae and got the close win. Telfair led the game early 7-4 and they were up 17-10 in the second period.
MCHS closed it to 21-19 in the third and took the lead 33-32 late in the fourth on their way to a 39-35 win.
Girls vs. Treutlen
On Monday of this week the Lady Eagles were at Treutlen County and ran away with a win. MCHS took and early 7-2 lead, but Treutlen closed that to 10-9 early in the second period. The Eagles went on a run and pulled back out to a 20-12 lead before the end of the half. In the third MCHS was up 38-20 and they continued to pull away in the second half on their way to a 59 28 win.
The Lady Eagles are now 10-5 on the year and are 7-4 in the Region while the boys are 8-9 and are 5-6 in the Region. This week MCHS was at Johnson County on Tuesday after presstime and will be back in action on Friday at Dooly County at 6:00 p.m. and will host Wheeler County on Saturday at 6:00 p.m.