Posted on
The Road Ahead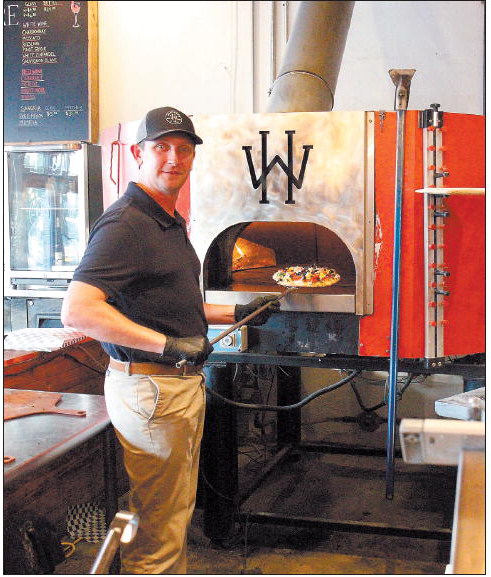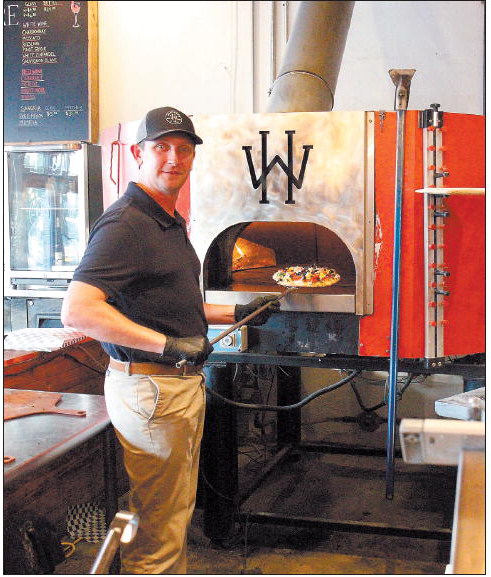 10 Months after COVID Comes to Town Business Owners Ponder Their Futures
Without doubt, the infusion of federal dollars kept communities afloat during the health pandemic in 2020, and financial experts project that Georgia's economy will remain resilient in 2021. Area real estate brokers celebrated a stellar year in 2020. House construction and property sales reached a new zenith. Food service found a way to keep going— through takeout and delivery—but the hospitality industry took a real hit and has not recovered. Big box stores, considered essential, boomed and sales tax soared. The revenue raked in by liquor retailers prompted one local official to quip that taxes from liquor sales were holding up the local economy. Municipalities ended the year with positive numbers—again because of federal infusions. Banks reported a decline in overdrafts and an increase in personal savings accounts. Now, with the second round of the Payroll Protection Program underway and the promise of more federal continued from page
funding for the state through the second stimulus package, the road ahead doesn't look too dismal – at least on paper. But with a new presidential executive order for a $15 per hour minimum wage as some businesses barely hang on, what does the remainder of 2021 really look like?
In May of 2020, The Advance polled a group of local business owners who were just emerging from abrupt closures in March. The various ways they approached getting back to business were varied, but they were all united in their determination to weather the storm.
Among those interviewed was Eric Reuschling, owner of Vidalia's CrossFit Crazy. The gym shut down in the last week of March because of COVID-19 restrictions. After a month and a half, the business, initially defined as "non-essential" under state pandemic criteria, reopened as rules relaxed. At that time, about 60 of Reuschling's clients returned for classes, and gradually, that number has increased to 80. "We dropped three classes since last March and we are now only open for four classes a day. We have not gotten back up to our full, pre-COVID capacity of 126 members, but at least the numbers show some sign that people want to start working out again."
One of the changes Reuschling has made at the gym is giving each client his or her own disinfectant spray bottle and cloth towel to wipe down equipment before and after use. Obviously, masks won't work for clients engaged in strenuous exercise, but spacing is not an issue. The environment lends itself to providing space between each workout station. "People naturally spread out in a gym. There is easily more than six feet between each client, and we keep fresh air circulating." He said that there have been no issues with COVID in his gym. "What we are doing seems to be working."
Last year was a breakeven year in terms of revenue for Reuschling, but he feels luckier than many gym owners who ended up closing and selling their equipment. "As long as I can break even, I intend to stay open and to provide the community this service. But until I have 120 to 130 members, I won't be making a profit. I don't see that happening until all this is over," he said of the pandemic.
When COVID came to town, Vidalia's famous Steeplechase Grill and Tavern temporarily shut its doors. Sam Owens, owner of the establishment famous for its steaks, pasta and seafood since 1996, said even before the order to shelter at home was issued by the governor, Steeplechase had been impacted by the fear of the novel coronavirus. Sales dropped steadily on a daily basis. "We just went ahead and shut our doors. It cost more to stay open than we were making," Owens said. He opted not to try takeouts and curbside services like other restaurants. "When we closed, we closed."
Owens applied for the PPP and his employees went on unemployment and received government stipends. He said in May, "Most of them were making more money not working. With the stipend they ended up having a $15 an hour work week, which is higher than most people make in this industry in this area, plus unemployment." Surprisingly, all but one of Owens' workers returned when he reopened the restaurant in May. But COVID-19 protocol required spacing between tables that diminished the restaurant's seating capacity by half, further cutting into profits.
Now, with the recent executive order for the $15 per hour minimum wage, Owens said his future is uncertain. Paying employees a salary of $15 per hour will severely eat into his profits. The salary hike might work in places where people are accustomed to paying more for a meal, but diners in South Georgia aren't likely to pay $18-$20 for a burger to offset the difference, he observed.
"People don't understand that those salaries will force food prices to go up and they are just not going to pay 40-50-60% more. e
market around here won't bear it." From a business standpoint, "If it's worth doing, it's worth doing for a profit," Owens said.
The restaurant owner said he worked 80 to 90 hours a week in the last 15 years to pay off his mortgage and the fact that he does not pay rent and has no mortgage now has softened the blow. "But I can see the writing on the wall. I am pretty much at break-even now. If I have to double what I pay labor, I don't think there is enough profit there." He said he has already filed for the second round of PPP and that will help, but he is concerned about the minimum salary mandate. "I have to officially run the numbers, but I don't think the profit is there," he said.
"We are still not back open to full hours. We had gotten to where we were open every day except Monday, but we are operating on dinner only now because we can't find enough employees." He reasons that unemployment benefits and stipends might be to blame.
When the pandemic struck, Wes Wilkes, owner of Hardware Pizza in Lyons said his restaurant reinvented itself. Wilkes took stock of not only the status of his business but also the welfare of the community. He kept serving customers through takeout service and also turned his restaurant into a community market.
Since people were not permitted to dine inside because of pandemic protocol, Wilkes began to offer items that customers were having trouble finding in the grocery stores. He sold French fries, beef, chicken breasts, chicken fingers, sugar, flour, and yes, toilet paper. In one of the oddities of the early days of the pandemic, panic buying emptied the shelves at even the big box stores of the commodity. Wilkes said of the service he provided customers as the pandemic struck, "We are still stocking some items, but the community market has pretty much played itself out."
Additionally, during the early days of the pandemic, Wilkes launched "Hardware to Go," a service that offered entrees for two that were available as takeouts and could be cooked at home. He also implemented "Heroes and Pizza," an undertaking that honored front-line medical workers and first responders. The project offered 10 pizzas for $100 and many community members stepped up and bought pizzas to feed local heroes. "We made about 300 pizzas for 30 community events," Wilkes said. He also opened outside dining until health protocol prohibited that. "We tried to push the envelope to keep things as normal as possible because it's a tough time and we need normalcy," he said in the May interview. Now in the first month of 2021, everyday life is hardly back to normal for most, but Hardware Pizza's owner is encouraged. "We are still seeing the effects of COVID, but a lot of our business has returned and that has been a pleasure and a blessing." Since he was interviewed in May, Wilkes has maintained a safe, socially-distanced dining room, but that was not hard to accomplish in his spacious venue. "Under health code guidelines we are running a reduced-size dining area with fewer chairs, but the spacing of our tables goes beyond health guidelines. We are proud that people can come in here and sit comfortably." At this point, Hardware Pizza's in-house dining sales have eclipsed the takeout service. "We took our biggest hit the last of March and first of April in 2020. We have been on a steady incline since then," a fact for which Wilkes expresses gratitude. "So many businesses are struggling."
During the pandemic, Wilkes was able to keep all employees who wanted to stay, but like Owens at Steeplechase, he admits to having difficulty in finding workers. "We are in a constant process of hiring to improve staff. There is a lack of people wanting to work." Wilkes thinks the mandate for $15 per hour minimum wage will put a strain on all businesses. "It's good for people to come out of poverty levels, but for businesses, it cuts into their income. Business owners will say maybe it's time to raise prices." He elaborated, "A lot of businesses operate on a very fine margin. A mandatory increase in minimum wage will hurt the businesses if they are not able to manage sales and the costs of goods. I see it (prices) all going up. It is the only way to survive."
Wilkes said he tells his employees, "The harder you work, the more I pay. I want to keep you here." He said he is not really interested in applying for the PPP right now. "We are all sitting around waiting to see what new administration will do. They're already squabbling in Washington. It's so hard to predict." The restaurant owner agreed that employers will have to do what they are mandated to do, so for now, he will take each day as it comes. "But you have to have a vision for the future or you will always be in a day-to-day operation and that's not where we want to be." He said he is always looking to hire and innovate, find new ways to satisfy his customers, and increase business. But for him, it's more about quality than quantity. "There is a buffer line. We have a small kitchen and there is only so much business we can do out of that kitchen."
Wilkes has been uplifted as he has seen customers return, but admits, "It's hard to predict whether more people will be coming back out after getting used to staying at home. We are prepared to go back to takeout if that is what is required. We will weather the storm that is COVID."
At the time he was interviewed in May, the owner of TreeHouse Bar and Grill said he was not only surviving, he was thriving. "I am doing pretty well. I lost only about 10% to 15% of my
business and all of my employees are working." Parson, whose family-owned eatery has been an institution in Vidalia for almost 40 years, said he implemented a takeout service that really took off.
Parson took advantage of the PPP and his employees drew unemployment for a while, then everyone was at work in the restaurant's lucrative takeout business. His main concern then was availability of products to meet demand. "We are having trouble getting food supplies from vendors," he said in May. Fast-forward to January 2021, and Parson is amazed at how well he has done during the pandemic. "Some businesses got better, some got worse during the pandemic. We changed for the better," he said. When asked for the secret to his success, Parson joked, "A lot of good food." But adaptation likely had a lot to do with the survival of his restaurant.
"We are back to full service. We are requiring that customers wear masks until they sit down at their table and our servers wear masks," he said. Thorough cleaning and sanitizing between customers is standard protocol. Although no one in his business has tested positive for COVID, out of an abundance of caution, the restaurant closed temporarily for three weeks due to illness.
Commenting on the $15 minimum wage issue, Parson said accommodating this hike will not cause him much concern. "I am actually paying my cooks close to that. If you don't pay, they aren't going to stay. Another 50 cents or dollar an hour won't kill me. But it will hurt a lot of businesses."
President of Peoples Bank, Wendell Dixon, said one indicator of a healthy local economy is the amount of construction and home sales in the community. "In the last six months we have done a lot of construction loans so you have people out there building." He said the bank has also seen an upswing in the amount of permanent financing and long-term mortgages, owing in part to the low interest rates.
Last year, the bank processed 117 PPP loans–$12.5 million worth. Now that the second round of PPPs has started up, the bank is getting lots of requests to apply, Dixon said. "This year, the PPPs are little different. In order to qualify, the applicant will have to show a 25% loss
when comparing one quarter from 2019 and one quarter from 2020."
Dixon said another sign of an improved local economy is in the decline of NSF fees and overdrafts. Customers, including commercial clients, have money in their accounts. "People are saving more." He attributes this to the influx of federal dollars into personal and commercial accounts. "One negative I have heard is that the cost of building materials went up because of supply and demand, and for a while, it was hard to get major appliances." He added, "The hospitality industry has been hurt worse than anybody," and right now, the big issue facing restaurants is finding dependable workers.
Dent Temples, a certified commercial investment manager who founded The Temples Company in Vidalia in 1992, manages some 200 properties across the state including about 50 local tenants. Most of his clients had a good year in 2020. "We have seen some very good percentage sales increases. The sales volume for 2020 was better than in 2019," he said. "The people who seem to be hurting the most are fitness centers, nail salons and some of the restaurants. Most of restaurants are hurting because they cannot find employees."
Temples noted, "We saw more sales volume in 2020 than in 2019 because of the amount of money the federal government poured into the economy. There was more spendable income so people went out and spent it. That is not surprising when that much extra money flows in. If the government puts out as much free money as it has been, we will see continued good sales."
Sensights reports that Georgia is in the nation's top 10 states in making strides toward recovery from the pandemic. Georgia is seventh among the states that are closest to seeing pre-pandemic economic conditions. Senator Blake Tillery commented, "Federal dollars have left Georgia's economy much better off than we predicted this summer. We approach the FY21 amended and FY22 budgets in a position to shore up Georgia's needs while still being cautious about Georgia's future. The road ahead is not smooth yet, but it is definitely better than it could be!"

BUILDING BACK – Eric Reuschling of CrossFit Crazy Strong in Vidalia has fared the COVID-19 pandemic better than many gym owners. His customer base has not yet reached pre-COVID numbers, but it is gradually growing. Reuschling intends to stay open and to keep offering classes as long as he can break even. He expects profits will return later this year.