Posted on
Teachable Moment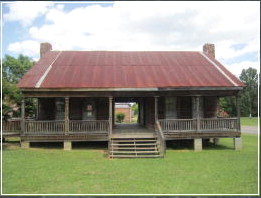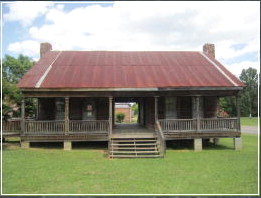 the
What Is a Dogtrot House?
Dogtrot homes were developed in several areas across the South and are characterized by a large, open breezeway that runs through the middle of the house, with separate rooms on either side. It historically consisted of two log cabins connected by a breezeway under one roof.
Dogtrot houses originated prior to air conditioning or electricity when rural agricultural families in the warm climates built houses to take advantage of cross breezes. Several windows on all sides of the house and the central open hallway created air currents which pulled cooler outside air into the living quarters and down the breezeway, where the family dog was likely to camp out.
These homes were traditionally one-story, log structures with chimneys on each side of the house. Typically, the central breezeway separated the private living areas from the kitchen and dining room, which also helped to isolate the heat and keep the rest of the house cool. Dogtrot houses were usually raised several feet off the ground (another way to help keep the house cool) and had porches on the front and back of the house that spanned the full width of the house. The dogtrot is still a unique feature that some people incorporate into their new homes. Having a fully open central hallway gives homeowners the perk of indoor-outdoor living, especially if each end of the hallway is enclosed with wide doors that open, creating that interior breezeway when the weather is right.