Posted on
Dalley Leading State in Scoring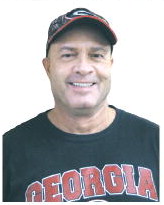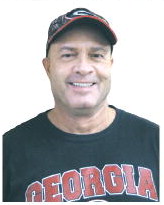 the SCOUTING REPORT
Thanks to the pandemic, a recently frenetic work schedule, and sporadic day trips to Athens looking at houses, I've only been able to see a couple of Vidalia basketball games. When I did, I can't tell you how impressed I was with Vidalia's Ty Dalley. So far, in this pandemic plagued basketball season, the 6'4" junior Indian is leading the GHSA in scoring with an average of 27.4 points per game.
That is despite a sporadic schedule with canceled games and playing in what is undoubtedly the toughest Class AA region in Georgia. As an example, Friday's game against Jeff Davis was postponed because some of the Yellow Jackets' personnel tested positive for Covid- 19.
I knew that Coach Tommy Dalley's son was an outstanding jump shooter. I did not know that he had developed his inside game as much as he has.
All of this is while he's dealing with handsey and physical defenses; sort of like the handsey defense played on Jimmy Chitwood, the star for Hickory in the basketball movie Hoosiers. I expect that Coach Dalley occasionally feels like Coach Norman Dale (played by Gene Hackman) in the movie.
I can tell you this. Ty is confident. You can hear him talking on the floor. "Give me the ball, give me the ball."
At 6'4" tall. I don't think Ty will grow much more than a couple of inches though. He has the same body type and shooting form as Billy Cunningham, who became a great NBA player, even though Cunningham was left handed.
A long time ago, Hal Parsons and I accompanied his dad, Coach Ralph Parsons, to a couple of weeks of basketball camp at Florida Presbyterian College in Tampa.
The coach at the school, now known as Eckerd College, was Jim Harley, a former player at Georgia Southern with Coach Parsons and a former coach at Brewton Parker.
Harley obviously had some connection with Billy Cunningham, because he had the former North Carolina All-American and All-Pro forward with the Philadelphia 76ers come show us how he shot the ball.
Cunningham entered the gym with Larry Conley, a former All-American at the University of Kentucky, who played in the famous game against Texas Western in the 1966 NCAA Final.
Cunningham was wearing a coat and tie, and he carried a small bag with him. The bag contained his basketball shoes. After donning the shoes and doing away with the coat and tie, Cunningham asked if we wanted to know about shooting the basketball.
After a short speech about elbow position and putting a gentle backspin on the ball when it comes off your fingers, he started to shoot.
He never left the top of the key as he nailed shot-after-shot. In fact, Hal and I counted 24 shots before he missed. continued from page
For the record, the 6'7" Cunningham averaged 21-2 points per game in an NBA and ABA career that spanned 12 years. He was named to the NBA's 50th anniversary all-time team. As my grandfather used to say, "That's high cotton."
Cunningham also became a great NBA coach, going 454-196 in his career before retirement.
I'm not saying that Ty Dalley can become a Billy Cunningham. Let's just say that with hard work and a little growth spurt, the odds are a little higher that he can.