Posted on
Toombs County Board of Education Welcomes New Member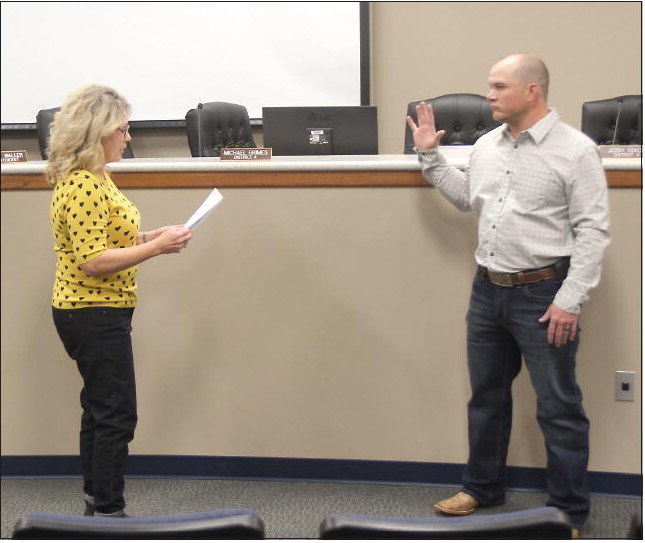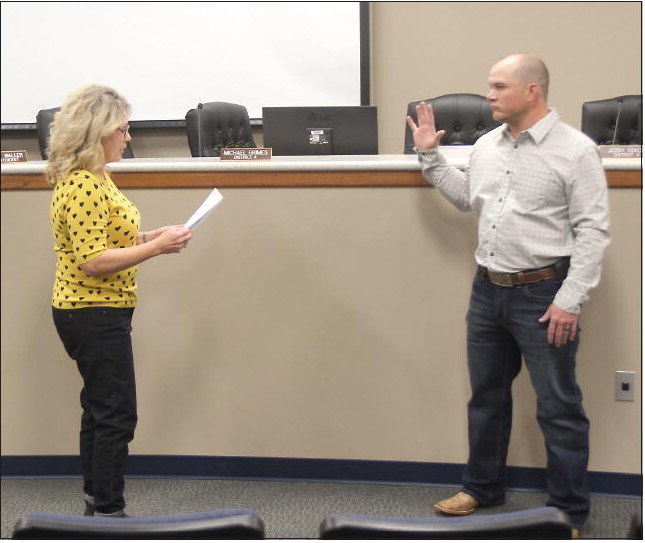 The Toombs County Board of Education began the first meeting of 2021 by welcoming a new member and reaffirming two returning members. Probate Court Judge Tina S. Lindsey, in her first swearing in duties as Probate Court Judge, gave the oaths of office to Josh Dixon, the new member representing District 6, and to Trent Akins, District 2, and Michael Grimes, District 4, as they began their third terms on the Board. Of his new position in serving the families of Toombs County Schools, Dixon said, "I'm excited to serve with these guys, some who have been like father figures to me. I'm younger and I feel like I can bring some new ideas. My wife has worked for different school systems and I get an inside track and a lot of good information on things that other board members may not have." Dixon continued, "My Daddy told me at a young age, 'Son, you can do 100 things right, but if you do one thing wrong, people are going to remember that one thing you do wrong'. I try to do things right and it was humbling to see the support people gave me when I first announced I was running for the Board. I just want to help people. It's about everybody's kids and what we can offer them that we didn't have."
Superintendent Barry Waller was pleased to announce that the Board office has been moved to the renovated wing of the primary school, placing most of the school facilities on Bulldog Road. The construction of the new bus shop in the same area is expected to be finished by late spring.
Waller said, "I want to commend all our Board office employees for the hard work they did to move just before the holidays."
By the end of January, the Board should be ready to advertise the old building on East Wesley Avenue for purchase bids.
The L4GA literacy grant is being used to repurpose one of the old school buses as the "Toombs County Reading Bus." This bus will contain books for early readers and will be taken to local day care facilities and places in the community where parents of preschoolers can get books.
Waller continued with his report, saying that in this new semester, the COVID-19 numbers look high, but this is for quarantines, not for positive cases, which remain low. No action was to be taken, but the Board was informed that the system would continue to provide 10 days of paid leave for COVID- related absences, since the federal provision ended in December. Waller said, "If we don't do that, it would be like punishing somebody that didn't get COVID the first semester, but got it the second semester. We feel like it's the right thing to do to continue to honor the benefit." Board members agreed with this decision. The 2021-2022 school calendar, which mirrored the same schedule as the two previous years, was approved for a one-year basis. Next year's economy and recovery from COVID may allow the system to resume planning a calendar for two years. The Board meeting schedule for 2021 was also approved. The Board will meet the second Thursday of each month, with the exception of October's meeting, which will be held on the second Tuesday because of fall break.
After the nomination and approval of board member Russ Benton as Vice Chairman for FY 2021, the board went into executive session.