Posted on
Mrs. Deborah Rhodes Betsill, age ….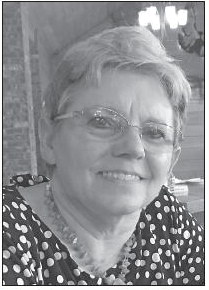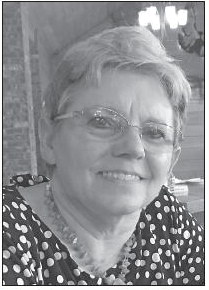 Mrs. Deborah Rhodes Betsill, age 66, of Vidalia, died suddenly on Saturday, January 16, 2021. She was born in Anderson, South Carolina, and lived in Elijah and Blue Ridge for several years. She lived in the Atlanta area for several years before moving to Vidalia in 1975. She was a homemaker and was an active member of Sacred Heart Catholic Church in Vidalia. Debbie had a servant's heart, with her focus on her family and the elderly. She was preceded in death by her parents, William H. Rhodes and Frances Duvall Rhodes.
Survivors include her husband of forty-five years, Joe Betsill; four children, Zack Betsill and wife Amanda, Gabe Betsill and wife Heather, all of Vidalia, Matt Betsill and wife Shelley of Guyton, and Nick Betsill of Swartz Creek, Michigan; one sister, Dianne Chapman and husband Jerry of Gainesville, Georgia; seven grandchildren, Aubrey Betsill, Gabby Betsill, Thomas Betsill, Bella Betsill, Ian Betsill, Lincoln Betsill and London Betsill; and two nieces.
A Rosary was Tuesday evening at 7:00 at the funeral home.
A Mass of Christian Burial will be Wednesday, January 20, at 11:00 a.m. in Sacred Heart Catholic Church with Father Ben Dallas officiating. Entombment will follow in Lakeview Memorial Gardens.
In lieu of flowers, memorial contributions may be made to Sacred Heart Catholic Church, 3119 North St., E., Vidalia, GA 30474.
The service will be live streamed on the Ronald V. Hall Funeral Home Facebook page for those not able to attend the service.
Ronald V. Hall
FUNERAL HOME
'Memories, of a Lifetime of Love'
Full Paid Obituary
Mrs. Deborah Betsill