Posted on
Making A Difference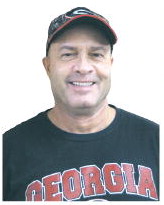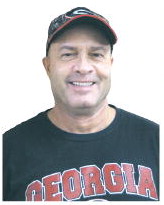 the SCOUTING REPORT
If there was one thing I would tell young athletes, from the Middle School level to the NCAA level, it's that people are watching you. Because of your abilities, you automatically become well known in the community; and supporters, friends, classmates, and family members are watching you. You become a role model. In other words, your actions matter.
You have the power to make a difference. And each level you move up, from middle school to high school, from high school to university, and finally from university to professional if you're so blessed, your influence grows exponentially as does your responsibility.
Burns And Lynn Named To Recruit Georgia All-State Team Two of those athletes who will in all liklihood play at the next level are Vidalia's Jaylin Burns, a 6'0", 245-pound linebacker and Chandler Lynn, Toombs County's cross-over QB and defensive back.
Both players were named to the Recruit Georgia All-State defensive team.
Burns, of course, made the team as a linebacker after leading the Indians in tackles for the second consecutive season with 84 individual tackles, including 11 for loss, and 34 assisted tackles. Burns was the Region 2-AA Defensive Player of the Year.
Lynn, one of the state's best utility players, almost never left the field for Toombs County. As a QB, he passed for 884 yards and 8 touchdowns and ran for 668 yards and 6 touchdowns. On defense, Lynn had 71 tackles. He also produced 245 yards returning kicks and even punted for a 35 yard per punt average.
Indian QB Bryce Davis, Tight End Bryant Blount, and running back Jaedyn Stanley were honorable mentions.
For the Bulldogs, linebacker Tank Morriis, running back D.J. Mincey, and DB/WR Tyler Heath, earned honorable mention.
The Atlanta Journal Constitution
hasn't released its All-State teams yet.
Coaching Changes At "Not So Rocky Top"
College head coaches have always been vagabonds, mostly by necessity. The contracts are just too big for alumni and Athletic Directors to put up with losing.
I actually thought Jeremy Pruitt had things going for the Tennessee Volunteers following last season's 8-5 season and bowl victory over a good Indiana team. Pruitt followed that up with this year's 3-7 record.
But Pruit was fired for cause, after an internal investigation found some recruiting shenannigans that could end in some significant penalties from the NCAA.
One of the players involved was Bleckley County's Amarius Sims, who ended up signing with Georgia anyway.
In a document obtained by The Athletic, Tennessee said, "Your failures are likely to lead to significant penalties continued from page
to the university and has jeopardized the eligibility of our student athletes."
That's reason enough for Pruitt to not get his contract buyout, valued at more than 12 million dollars.
Former Volunteer football coach Phil Fulmer is also now the former Athletic Director. Fulmer, who hired Pruitt, retired from "Not So Rocky Top" on Monday after the news broke of Pruitt's firing. Former Auburn assistant Kevin Steele is taking over the head coaching position on an interim basis.
Of course, in the SEC, the feeding frenzy is already starting for Volunteer recruits, who are anxious to jump ship in what could be a terrible situation for the Vols.