Posted on
FFA Team Finishes First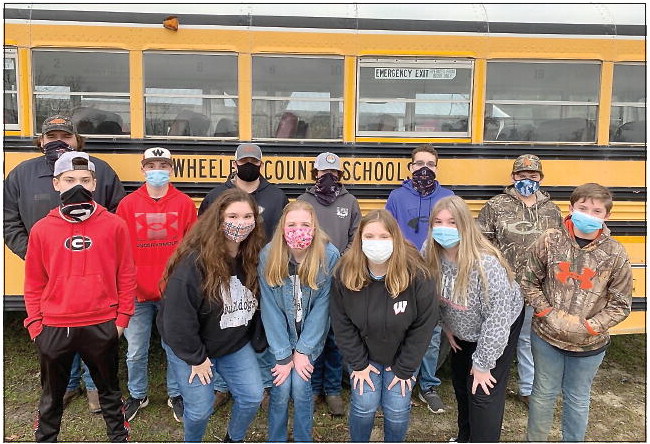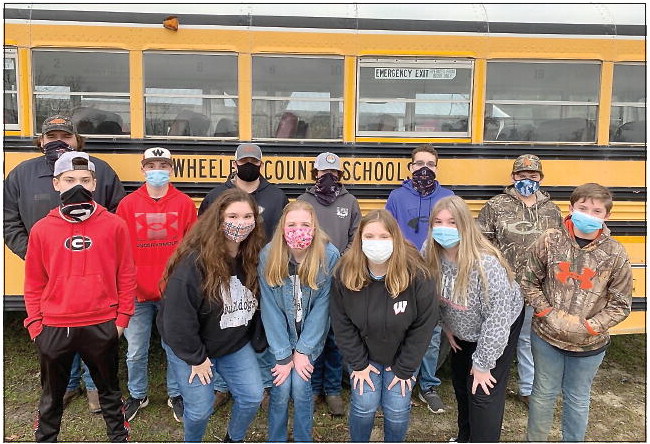 The Wheeler County FFA Land Judging Team competed in the Area IV FFA Land Judging Career Development Event held in Toombs County on January 12. The Jr. Middle School and Sr. High School Teams finished 1st overall.
Marlee Veal was first place high individual, Amber Seabolt was second, Cole Smith third, and Owen Stokes was fourth high. The Jr. team placed fourth overall at the area contest. The middle school Jr. team placed first overall at the area, with Lane Connell being the high scoring individual and Trent Butler the third highest. Finishing in the top two at the area CDE qualified both teams for the state competition to be held at a later date. The Land Judging Career Development Event provides students the opportunity to determine land classification and use and treatment practices for selected sites. The students must consider topsoil texture and thickness, effective depth, permeability of subsoil, slope, erosion, drainage and land capability.
FFA is a national organization of over 500,000 members preparing for leadership and careers in the science, business and technology of agriculture. FFA is an integral part of the agricultural education program in public schools. The FFA mission is to make a positive difference in the lives of students by developing their potential for premier leadership, personal growth and career success through agricultural education.
Bryant Oliver, Les Bateson and Hannah Henry are the Wheeler County FFA advisors. The Land Judging Career Development Event is sponsored by Georgia Farm Credit Associations as a special project of the Georgia FFA Foundation.
WCMS Team Members: Carson Ford, Brody Adams, Trent Butler, and Lane Connell; WCHS Jr. Team Members: Briley Rowland, Ian Scott, Haven Griffin, and Drew Dixon; WCHS Sr. Team Members: Owen Stokes, Cole Smith, Amber Seabolt, and Marlee Veal.