Posted on
COUNTRY Financial Supports MRMC Through Operation Helping Heroes Donation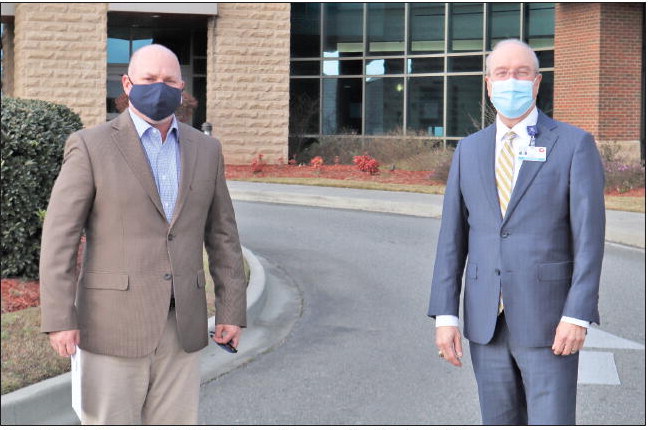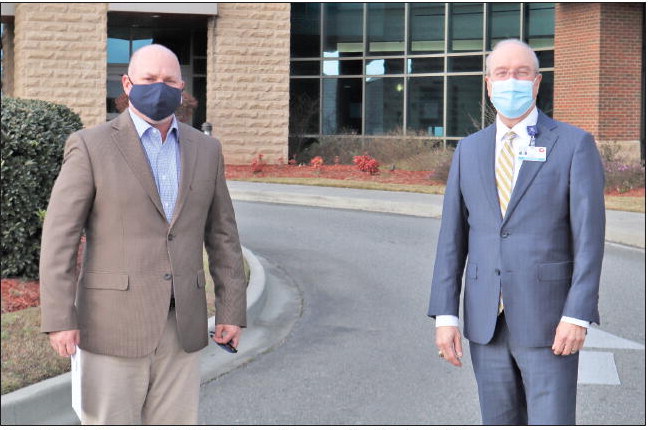 COUNTRY Financial representative Dustin Booth is pleased to announce Meadows Regional Medical Center as 2020 recipients of a COUNTRY Financial Operation Helping Heroes donation. The $2,500 donation will be used to purchase PPE equipment. "It's more important now to support your local community and we want to thank healthcare workers for their service," said COUNTRY Financial representative Booth.
'Meadows is excited to receive such a generous donation. We are so fortunate to have such incredible support from Dustin Booth and COUNTRY Financial to help our hospital keep staff and patients safe in the face of this pandemic,' said Alan Kent, Meadows Health's President & CEO. He added, 'Encouragement and assistance like this demonstrates to our front line workers and our entire community that we are all in this together.'
COUNTRY Financial will donate more than $3 million in 2020 to organizations and programs that support first responders, healthcare workers and active duty service members, supporting the company's vision to "enrich lives in the communities we serve.'
The Operation Helping Heroes program was created in 2015 to support nonprofit events and programs that benefit active duty service members, veterans and their families. In 2019, COUNTRY Financial expanded the program and donated $700,000 to approximately 500 first responder and military organizations.
About COUNTRY Financial COUNTRY Financial serves about one million households and businesses throughout the United States and offers a full range of financial products and services from auto, home, business, farm and life insurance to retirement planning services, investment management and annuities.