Posted on
Area Home Sales Over $90M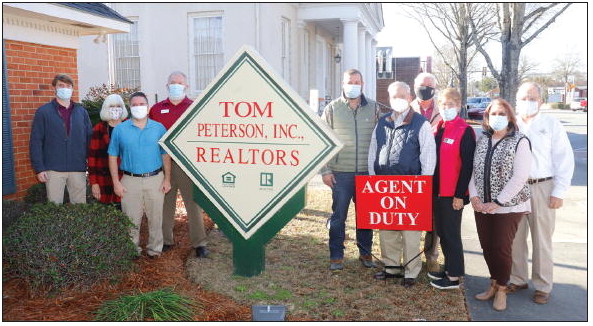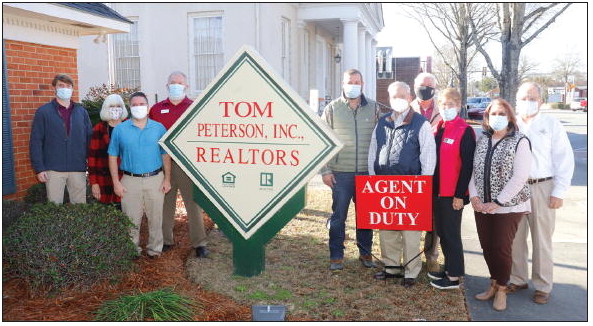 The Altamaha Basin Board of Realtors (ABBR) handed out the awards for the 2020 year in December and even with a year full of uncertainty and COVID people were still buying and selling homes, and the local brokers proved that they have the experience to weather the storms.
The top selling broker across the ABBR was Tom Peterson Realtors with over $20 million in home sales. They were followed very closely by Brown Realty who also crossed the $20 million threshold, and Lovins Realty was in third place.
Sara Brown from Brown Realty was the top selling agent with over $16 million in sales. She was followed by Stephanie Capalbo with over $9 million and then Maggie Brice Snell with over $7 million. Charles Tapley also crossed over $7 million in sales on the year.
Two other agents passed $5 million in sales, Victoria Bateman and continued from page
Michael Salem. In the $3 million club were: Nancy Peterson, Ann Todd, Tiffany Sittle, Jessica Rowe, Darla Kicklighter, Mary Whitson, Pat Mitchell, Arlene Davis, Tammy Gibbs, Dale Atkins, Ross Kelly, Debra Willis-Joiner, and Jeannie Whitfield.
$1 million sellers were: Teresa Varnedore, Chris Kight, Joshua Landmon, Patsy Youmans, Greg McKenzie, Deborah Rowland, Bill Clark, Telena NeeSmith, Will Routh, Lehman Routh, Shirley Somers, Chelcey Pevey, Pat Hadden, Johnnie Varnedore, Robbiette Kicklighter, Donald Head, Greg Williamson, Jenna Phillips, and Al Murray. Nancy Peterson of Tom Peterson Realtors said, "We are a relationship focused agency. We are a full service agency and handle all aspects from listing and selling to property management and everything between.
"We don't want to boast or brag, that is not who we are, but we pride ourselves on staying in touch with our clients throughout the process. We are customer service oriented and that is what makes the difference for us. We want everyone that we deal with to feel important. We are very persistent and we have the experience when it comes to understanding the market and all aspects of the process."
Sara Brown stated, "I, along with all of my agents, focus on relationships. We treat all of our clients like family, just as we would like to be treated if we were going through the process. Beyond the sale, we keep in touch, we go to lunch, we are still there for our clients.
"We also are very community involved. We want to be a part of this community, and we want people to know we truly care about this community that we all live in.
"We want our clients to be happy with the process and we want them to be confident enough to send their family and friends to us as well. We all work really hard and we are always on call. We put in lots of hours for those we work with."
The ABBR is hoping that 2021 will be another great year, and all of the licensed agents look forward to helping members of this community find their dream homes.