Posted on
Indian Swimmers Compete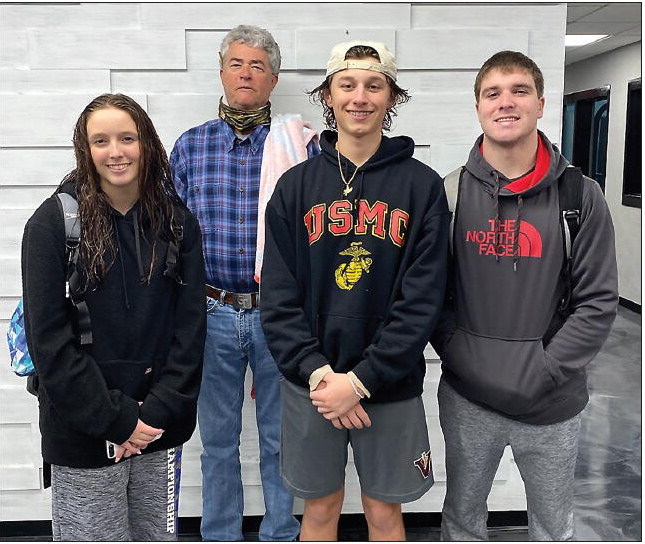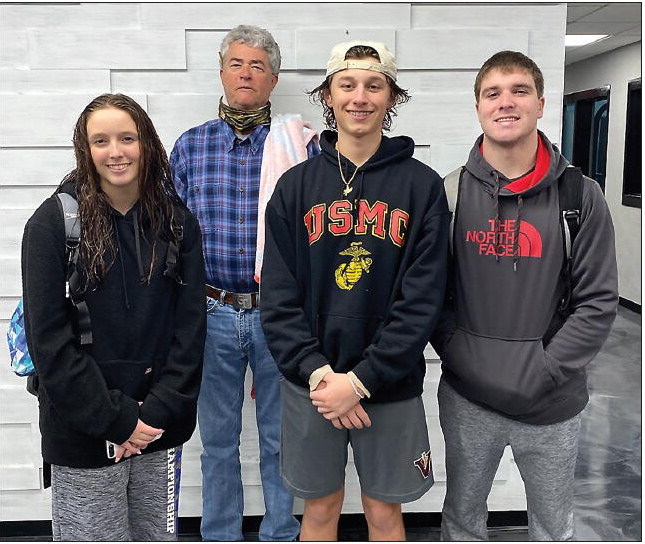 Three Vidalia High School swimmers traveled to Brunswick Saturday to compete in the Glynn County Winter Invitational, with Jackson Crawley and Conley Brown combining for three firstplace finishes.
Jackson Crawley, who won both the 50 and the 100 Freestyle, also qualified for the State Meet with times of 22:67 in the 50 and 51:47 in the 100.
Conley Brown outswam her competition to finish first in the 100 and finished second in the 50, which she had earlier qualified for the State Meet.
Reece Brown also had a good day finishing 4th in both 100 and 200 Freestyle events.