Posted on
TCHS And MCHS Split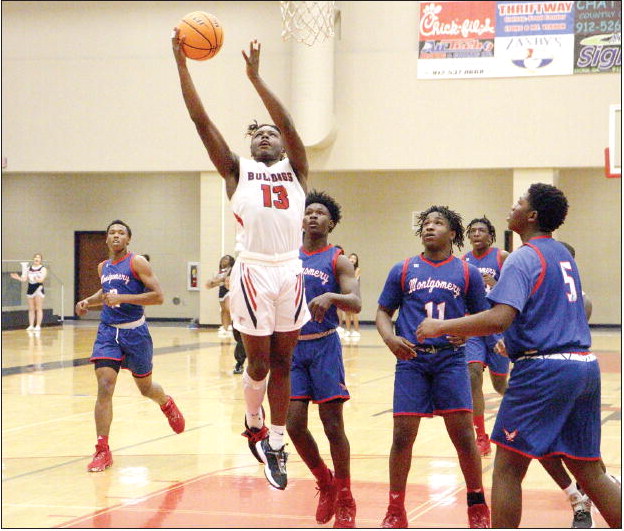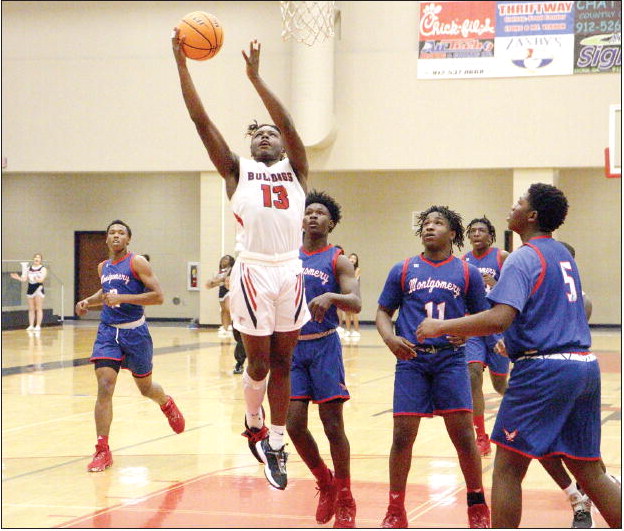 The Montgomery County High School and Toombs County High School basketball teams played on Wednesday of last week and split their games. The Lady Eagles got the win in the girls game while the Bulldogs came out on top in the boys matchup.
Girls
The Lady Eagles were on top 14-5 by the end of the first and led 26-12 at halftime. It was a 47-17 lead for MCHS by the end of the third period and they outscored TCHS 21-5 in that period. Montgomery took the win 53-31.
MCHS was led by Makyla Bell with 18 points, Marley Bell added 15 points. For Toombs KayKay Mobley scored 13 points and Aniyah Mckinnon posted 11.
Boys
In the boys game the Eagles scored first on a basket by Jamari Mincey. Dreon Jackson extended that lead to 4-0 before Toombs made it 4-2 after a basket by DJ Mckinney. Montgomery extended their lead to 10-2 with 4:30 left in the first period.
Brantley Upshaw got another basket to fall for the Bulldogs, and then a fast-break for TCHS by Dominic Eason closed it to 10-6. It was 12-9 with two minutes to go in the first and at the end of the first it was 13-9 with Montgomery on top.
In the second the Eagles pushed the lead to 18-9 with 6:40 on the clock, but a three-pointer by Julian Mann for TCHS made it 18-12. With five minutes to go it was 20-17 as Toombs was closing in on the Eagles.
It was 20-19 with just over three continued from page
minutes to go in the half, and the Bulldogs took the lead with two freethrows by Jashaun Powell, 21-20. With 30 seconds left in the half the score was 26-20, TCHS, and at halftime the Bulldogs had pushed their lead to 28-20. The two teams kept it close in the second half, but the Bulldogs outlasted Montgomery and got the win, 57-51.
This week Toombs met up with Vidalia on Tuesday night after presstime, and will be at Swainsboro on Friday with the girls getting underway at 7:00 p.m. Toombs will then be at Tattnall County on Saturday again starting at 7:00 p.m.
Montgomery was at Wilcox County on Tuesday after presstime, and will be back in action on Saturday at Telfair County at 4:00 p.m.

Montgomery's Dreon Jackson helps the Eagles pull ahead early in their contest against Toombs County.Photo by Mike Branch