Posted on
Mrs. Margrette Williford Foskey, ….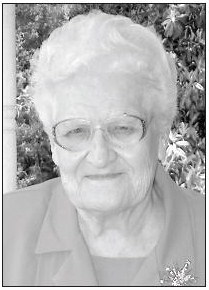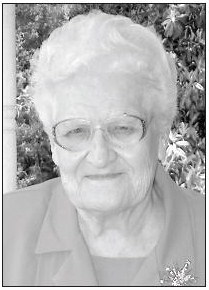 Mrs. Margrette Williford Foskey, age 96, of Oak Park, died on Monday, December 28, 2020, in the Community Hospice in Vidalia after an extended illness.
Mrs. Foskey was a native of Oak Park and lived there for most of her life. She was a homemaker and worked in the garment industry for many years. She was a member of the Oak Park Church of God. She was preceded in death by her husband, Olin Foskey; 1 son, Rev. Ervin Foskey; 2 grandsons, Dale Collins and Ricky Collins; her parents, Rufus O. Williford and Annie Mae Lumley Williford; 6 brothers, Don Williford, Rudolph Williford, Otis Williford, Ottis Williford, R.L. Williford, and Aubrey Williford; 3 sisters, Ruth Hall, Geneva Waters and infant sister, Carolyn Williford; and 1 great-great-grandson, Judson Rogers.
Survivors include 1 daughter, Carolyn Collins of Tarrytown; 2 sons, Ronald Foskey and wife Carol of Memphis, TN, and Larry Foskey and wife Brenda of Lakeland, FL; 2 brothers, James Ray Williford of Jacksonville, FL, and Bobby Williford of Jesup; 10 grandchildren, Monty and wife Dawn, Janet Rogers and husband Jeff, Renae Foskey Mathis, Crystal Fawley and husband Kee, Trevor Foskey and wife Kendra, Sheri McVea and husband Brad, Gabrielle Foskey Thomas, Danielle Godwin and husband Nick, Jevon Foskey and wife Penny, and Tiffany Foskey Morgan; 20 great-grandchildren; 15 great- great- grandchildren; and numerous nieces and nephews. A private funeral service was held on Thursday, December 31, 2020, at 2:00 p.m., in the chapel of Ronald V. Hall Funeral Home, with Pastor Brad McVea officiating. Burial followed in Findley Cemetery.
Pallbearers were Trevor Foskey, Jevon Foskey, Asher Foskey, Zachary Hand, Kee Fawley and Jeff Rogers. Those desiring may make memorial contributions to South Georgia Church of God, P.O. Box 1370, Tifton, GA 31793.
Ronald V. Hall
FUNERAL HOME
'Memories, of a Lifetime of Love'
Mrs. Margrette Foskey