Posted on
Mrs. Johnnie Will Sikes Cone, ….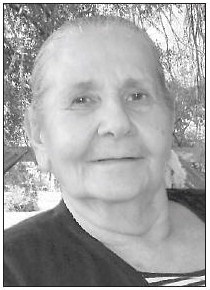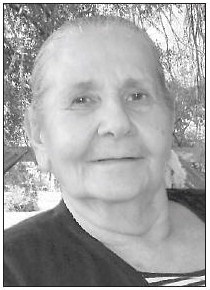 Mrs. Johnnie Will Sikes Cone, age 92, died Monday, December 28, 2020, in Meadows Park in Vidalia. She was born July 23, 1928, in Cobbtown, later moving to the New Branch Community where she lived most of her life. She was a member of the New Branch United Methodist Church, a devoted Godly Christian woman, who was a homemaker that loved her family, loved her church, and loved serving her community. She was a beloved mother and grandmother; she also enjoyed sewing, cooking, quilting, gardening, bird watching, and fishing. She was preceded in death by her husband of forty-five years, Burnell Ervin Cone; parents, James Walter Sikes and Minnie Bell Padgett Sikes; four siblings, Ollie Mae Davis, L.V. Sikes, Louise Sikes Cone, and Alfred Sikes; and one granddaughter, Bridgett Jessilynn Green.
Survivors include six children: Reverend Jimmie Cone of Hahira, Martha Jean Cone Robinson and husband John of Watkinsville, JB Cone of Lyons, Brenda Joyce Cone Green and husband Ronnie of Vidalia, Gerry Dean Cone and wife Karolyn of Houston, Texas, and Janet Denise Cone Lynn and husband Allen of Lyons; grandchildren: Beverly Cone Jackson and husband Dave, Cyndi Cone Chancy and husband Bert, Tonya Green Parker and husband Tracey, JoAnna Green Riner and husband Kris, Christopher Lynn, Dr. Clint Lynn, Cole Lynn and wife Morgan, Caylee Lynn, Jeff Robinson and wife Becky, Amy Robinson Ayers and husband Mike, Matthew Robinson and wife Brianna; great-grandchildren: Brant Chancy, Conner Chancy, Nicholas Jackson, Cooper Riner, Maddie Riner, Annabel Robinson, Arthur Robinson, Ava Lynn, and Parker Lynn. A graveside funeral service was held Thursday, December 31, at 10:00 a.m. at Mt. Moriah United Methodist Church Cemetery with Reverend Bobby Gale and Reverend Dannie Williams officiating. Pallbearers were Christopher Lynn, Clint Lynn, Cole Lynn, Matthew Robinson, Brant Chancy, Conner Chancy, and Nicholas Jackson. Memorial contributions may be made to Bridgett Green Scholarship Fund, c/o Mt. Vernon Bank, 2109 East 1st St., Vidalia, GA 30474, or Unto the Least of His Missions Ministry, P.O. Box 15874, Savannah, GA 31406.
Ronald V. Hall
FUNERAL HOME
'Memories, of a Lifetime of Love'
Full Paid Obituary
Mrs. Johnnie Cone