Posted on
First Doses of Covid-19 Vaccine Administered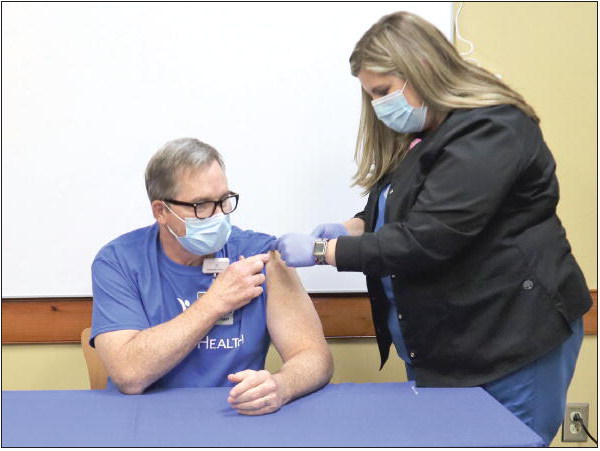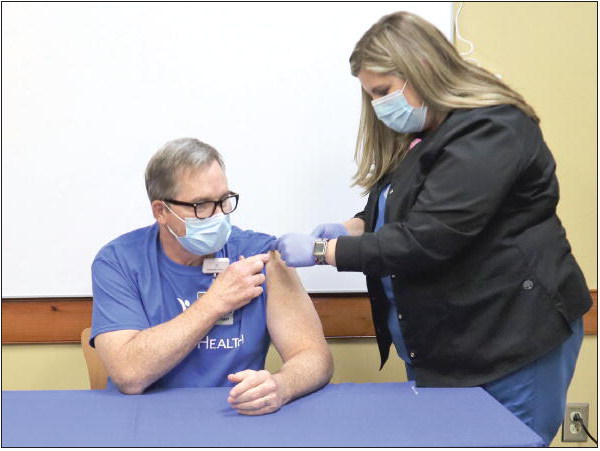 Meadows Health received its first shipment of the Moderna COVID-19 vaccine on Wednesday, December 23, and immediately began administering the vaccine to healthcare workers.
Meadows Surgeon Kurt Hofmann, M.D., was the first to receive the vaccine, followed by President and CEO Alan Kent. Approximately 40 doses of the vaccine were given on Wednesday. "We are excited to be able to offer this vaccine to our employees at Meadows who have been tirelessly battling on the front lines of this pandemic," said President and CEO Alan Kent. "By ensuring the safety and health of our team members and medical staff, we can continue to take care of our families and community."
While the vaccine is not mandated for employees, officials say over 100 have already taken it.
"This is an incredible step toward healing and making our world safe again," said Chief Medical Officer Karen McColl, M.D. "Even though vaccines are becoming available, now is not the time to let our guard down. We should continue to wear masks, socially distance, and sanitize and wash our hands to keep the virus from spreading." continued from page
According to guidelines published by the CDC, the initial share of vaccines, Phase 1A, will only be administered to healthcare employees and long-term care facility residents.
The next phase, 1B, will include essential employees in other sectors such as education, police, firefighters, corrections officers, food and agriculture, and transportation. Phase 1C will include those over 65 and adults with high-risk medical conditions. The Moderna vaccine is administered in two doses, 28 days apart. The side effects appear similar to those of other vaccines and are short-lived. No significant reactions have been reported among recipients at Meadows. "This vaccine allotment is not available for the public at this time, but once it becomes more broadly available, we will encourage everyone in our community to get vaccinated," Kent said.
For more information, visit the CDC website: https://www.cdc.gov/ vaccines/covid-19/index. html.