Posted on
ask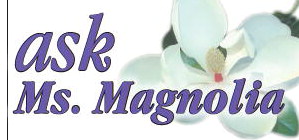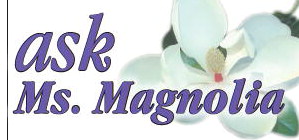 Ms. Magnolia
If you have a question for Ms. Magnolia, please mail it to P.O. Box 669, Vidalia, GA 30475, or e-mail to [email protected]
Dear Ms. Magnolia, After Christmas every year, when I store Christmas decorations, I try to do some minimalizing by getting rid of so many things that I have kept around for years but no longer need. Since my children are grown, I can see that I may not need as much space as I used to. I just keep staying in the same house here in Mt. Vernon because it contains so many good memories. I am considering downsizing to a smaller house, but I am not sure that I really want to. What is more important – memories or practicality?
Mother
Dear Mother, Deciding to move out of a home
filled with years of memories can be difficult, but downsizing is a practi – cal option for many empty nesters. Having a smaller home can ease your workload and can be more cost-efficient, with money saved on utility and repair bills. If the real-es – tate market in your neighborhood is good, you could sell your house and make money by downsizing. You can still enjoy your good memories in the photos and the furniture and objects you decide to use in your new home.
Put your emotions aside and determine if your home is meeting your current needs. Are you finan – cially able to pay household bills? Is it difficult for you to do the clean – ing and yardwork? Have old friends and neighbors gone? Take your time and weigh your decision carefully. You would not want to move and be unhappy with your decision, but you might be happier with a smaller place and new friends.
Letters have been edited for length and clarity.