Posted on
the SCOUTING REPORT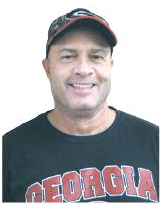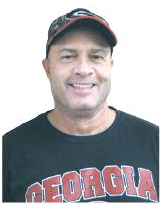 J.T. Calling The Shots
Before I wanted to start talking about and analyzing the excellent play of Georgia's new QB, I thought I'd do a little research into the name.
What exactly do the initials J.T. mean and where do they come from? With those initials, he sounds like a born Southerner. J.T. stands for Jonathan Tyler Daniels.
As a Georgia fan, I was definitely interested in what he could bring to Athens after his career at Southern California ended in the first game of his sophomore season. His junior year in high school would be his final year at that level. Santa Anna's Mater Dei High School is one of the glamour schools of the California Intercollegiate Federation.
The school has produced two Heisman Trophy winners. John Huarte of Notre Dame won the award in 1961 and Matt Leinart of USC won it in in 2001.
At Mater Dei, Daniels was the National High School Gatorade Player of the Year, first team USA Today All-American, and the # 1 ranked QB in the nation. He was also Sports Illustrated's National Male High School Athlete of the Year. (See the July 30, edition. J.T. was on the cover with Katelyn Tuohy, a runner from New York.) The Monarchs won everything his junior season (2017) , including the CIF Division I and Open Division Championships and the national championship after finishing their season at 15-0. They beat De La Salle 52-21 in the Open Final.
With nothing left to prove in high school, and an offer from USC in his pocket, Daniels graduated early from Mater Dei, and entered USC in time for Fall football. Bare in mind, he could have been enjoying the start of his senior year at Mater Dei.
He was named as the starting QB coming out of Fall practice and missed only one game, with a concussion, while throwing for 2672 yards and 14 TD's with 10 interceptions.
He also won the job heading into his sophomore (2019) season, beating out Kedin Slovis. But in the second quarter of the season opener against Fresno State, after already completing 25-of-34 passes for 215 yards and a TD, J.T. suffered a season ending knee injury. continued from page
In April, Daniels announced that he was entering the transfer portal, and in May, he declared that he was transferring to UGA.
On November 21, after languishing on the bench through six games, J.T. earned the starting job against Mississippi State, and threw for 401 yards and made clutch plays all over the field against the Bully Bulldogs from Starkville. He then just handed off as his Bulldogs ran all over South Carolina. And then, facing a hot Missouri team, he really showed what he can do with a balanced offense. Daniels and the Bulldogs basically demoralized Missouri's defense in the 49-14 victory in Columbia. He even withstood the Tiger pass rush, taking a couple of big hits as Missouri started getting physical with him by blitzing and hitting the now Bulldog sophomore on every
play. A look at the stats against the Tigers had J.T. completing 16-of-27 passes for 299 yards and 3 TD's while the Bulldogs' running attack, led by Zamir White produced 316 yards rushing. That's the definition of balance.
Georgia is showing what they can do as a balanced team, not foregoing the run or the pass. And J.T. Daniels is calling the shots.
TCHS Wrestling – The Toombs County High School wrestling team took first place at the Roll Tribe Duals at Vidalia High School last week.