Posted on
RTCA Splits With Trinity; Falls To Bulloch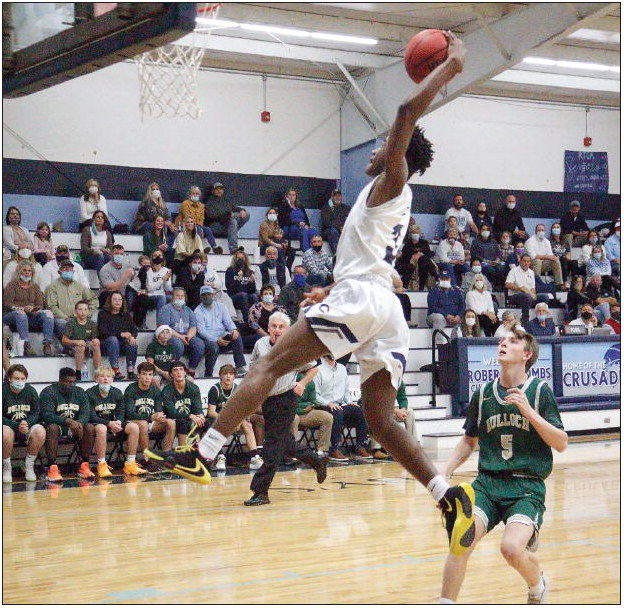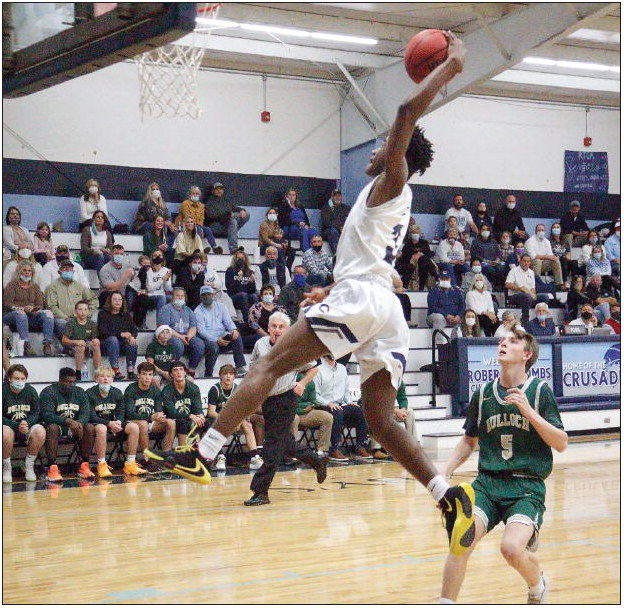 Robert Toombs Christian Academy's basketball teams took on Trinity Christian in Dublin on Tuesday of last week splitting their games. On Thursday RTCA hosted Bulloch Academy and dropped both of those contests.
RTCA vs. Trinity
RTCA split with Trinity on the road on Tuesday. The girls fell behind early and Trinity pulled away for the win. RTCA lost the game 47-11.
In the boys game RTCA came out on top. They fended off Trinity to pick up an 88-78 victory.
Girls vs. Bulloch
RTCA trailed 9-4 at the end of the first period, but in the second Bulloch pulled away to lead the game 23-4 as they held the Crusaders scoreless. The score was 34-9 at the end of the third and Bulloch won the game 41-17.
RTCA was led by Meredith Dur- continued from page
den with 7 points.
Boys vs. Bulloch
In the boys game against the Gators RTCA got on the board first with a basket in the paint by Tyler Buggs. Bulloch answered with a threepointer and then led 5-2 with 6:15 on the clock. MK McBride tied the game with a fast-break dunk at 5-5.
It was 12-5 Bulloch with 2:15 left in the first after they went on a run. By the end of the first period the score was 19-9.
In the second they extended the lead to 22-9, but McBride hit a three from the corner to make it 22-12. McBride hit another three to make it 24-17 with 5:15 left in the half. Justin Walker kept it at 29-19 with 4:20 left, but Bulloch pulled out to a 34-19 lead with just over three minutes left.
By the end of the first half the Gators were on top 39-26.
RTCA kept fighting in the second half of the game, but the Gators were too much as they took the win from the Crusaders, 72-49.
This week RTCA will host Pinewood Christian on Friday with games starting at 6:00 p.m.