Posted on
Lyons Police Break Up Heroin Operation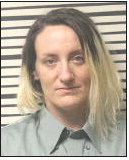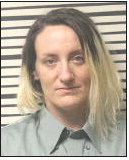 One suspect was arrested and another is being sought after Lyons Police broke up a heroin distribution operation Thursday.
Lyons Police Chief Wesley Walker said his officers executed arrest and search warrants at 198 North Monroe Street, a residence that has been under surveillance for suspected drug activity.
Walker said police were alerted to the scene by a 911 call reporting that a man had collapsed from a suspected drug overdose. "One of my officers reached the scene before the emergency medical service and discovered a male who was unresponsive. Narcan was administered and the subject was transported to the hospital. I think the officer had to administer two doses of Narcan, but I believe the victim survived," the chief said.
After other officers arrived on the scene and conducted a search of the premises, evidence of drug distribution, predominantly heroin, and several firearms were discovered and seized. Police had warrants for the arrest of Debra Carol Strickland, who was apprehended at the residence, and Phillip Adams, who was not at the scene and is still being sought. Both are being charged with the sale of heroin and additional continued from page
charges may be forthcoming, Walker said. Strickland is being held in the Toombs County Jail.
"This has been an ongoing investigation. Due to the fact that we had multiple incidents of drug overdoses in the community the day before, we decided to execute the warrants and shut the operation down to protect the community," Walker said. He noted that on December 9, police and EMS had responded to incidents in which two people suspected of being under the influence of heroin were driving vehicles. "We suspected that these drivers purchased heroin from the residence on Monroe Street," Walker said.
Walker said authorities believe the Monroe Street residence was not only supplying heroin to Lyons and Toombs County, but to surrounding counties, as well.
"We are hoping we shut down the heroin activity for a while, but other drugs are a huge problem. The drug war is a never ending-battle. We are just trying to stay one step ahead of them," he said of the drug profiteers.
Walker asked that anyone with information concerning Adams' whereabouts to contact the Lyons Police Department by phone or online. Reports will remain anonymous.