Posted on
editorials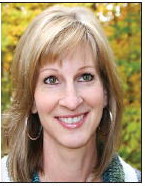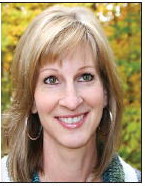 Hard Candy Christmas
My sister, Audrey, gave us the three-tiered candy dish last year during the holidays. As far as gifts go, it was a Grand Slam, but she knew it would be before she brought it over to our house. She knows me and knows I have a penchant for gifts that hold a little nostalgia.
She had filled the three glass compartments with old-fashioned, hard Christmas candy — the ones with the jelly fillings.
My mind flew back in time to a long ago childhood. I was six years old again. My sister, Audrey, was nine. She and I sat together on an old sofa in my grandparents' farmhouse outside of Metter and carefully removed a glass, chicken-shaped cover from a candy dish on Grandmother Lanier's coffee table.
"What's your favorite flavor?" Audrey asked as we both gazed at the colorful gems of candy arranged in the lower half of the candy dish.
"I like the ones shaped like peanuts," I said. "They're crispy and taste like peanut butter. Which ones do you like?"
My sister popped a purple candy in her mouth. I could hear it moving around on her tongue and hitting her teeth.
"Raspberry," she said. "Or maybe strawberry. I kind of like them all."
Every year during the Christmas holidays, my grandparents put up an Eastern red cedar tree in the corner of their living room and trimmed it with gobs of tinsel, and every year Grandmother Lanier brought out the little candy dish shaped like a setting hen and filled it with hard candies. It's a memory that binds me to the farmhouse where my Uncle Lamar lives now. I can't walk into that living room without remembering that candy dish, and the hifi cabinet, and the handmade pillows with the yarn-loop trim, and the string-art that embellished the walls after my Papa died.
I grew up during a time when Christmas candies were one of the high points of the holiday season. As I filled my little candy dish with old-fashioned hard candy last week, I thought about Christmas candies and explored the many memories of each one.
CANDY CANES Christmas wouldn't be Christmas without the whimsical red and white candy canes hanging on the limbs of evergreens or tied into bows on gifts under the tree. The taste of peppermint reminds me of my late father, Herman Lanier, who often returned home from working a swing shift at the Air Force base with a pocket full of chalky peppermint sticks. Sometimes my mother would allow me to stay up until my father got home around 12:15 or 12:20 a.m., and sometimes, he'd give me a stick of peppermint as a reward. DIVINITY "You can't make divinity when it's raining," my mother used to say. That's why divinity reminds me of my mother. She and I made a batch one time that never "set up" continued from page
right, and we blamed it on the weather. Our divinity wasn't fit to eat — just a bunch of gooey balls freckled with pecan chips stuck to wax paper. Of course we went on to make perfect fluffy batches, too, but I tend to remember our failed attempt. Sometimes you win, and sometimes you lose, but the time spent with Mom trying to make divinity candy remains a priceless memory. FUDGE For most of us, fudge is the quintessential Christmas candy — especially here in the South. Some fudgy concoctions are so sweet they make my face sweat after nibbling one bite. In recent years, when we visit my mother and stepfather in Ohoopee, Mom usually offers us a piece of fudge from a decorative container. "Janice [ Jarriel] made the fudge," Mom announces. "It's good."
It's always perfect, and always delicious, and always the reason my blood sugar crashes an hour later. CHRISTMAS LIFESAVERS STORYBOOKS I fondly remember the Christmas Lifesavers Storybooks I exchanged with friends in elementary and middle high school. They were cheap, and we bought them from K-mart or Zayre's, back in a time before Walmarts and Dollar Generals. From Wint-O-Green to chalky Pep-O-Mint to Butter Rum to Tropical Fruit flavored rolls, Lifesavers were a welcome gift. PEANUT BRITTLE For those of you who have never made it, you heat sugar, corn syrup, salt, and water until it makes a gooey concoction the consistency of lava, then you stir in raw peanuts. Using a candy thermometer, you heat the mixture up and stir constantly until the temperature reaches about 300 degrees F. Then you remove from heat, mix in a little baking soda, and pour the sludge onto a big piece of wax paper. That's when the magic happens. In a matter of minutes, the magma transforms into something resembling stained glass.
Peanut brittle reminds me of Aunt Nell, my father's sister. She took the time to teach my sister and me how to make peanut brittle one year. When I close my eyes, I can still see it poured out onto the old formica table in my Grandmother Lanier's kitchen. When it was dry, we broke it into triangleshaped pieces, stacked them high on a plate, and ate a few pieces while they were still warm. Mmm.
This year, as you feast on holiday goodies, take a few seconds and reminisce about the loved ones connected to the tasty treats on your table. The gift isn't in the candy itself, the gift is in the simple act of giving, or the memory each piece holds close to your heart.