Posted on
Eagles Earn Postseason Honors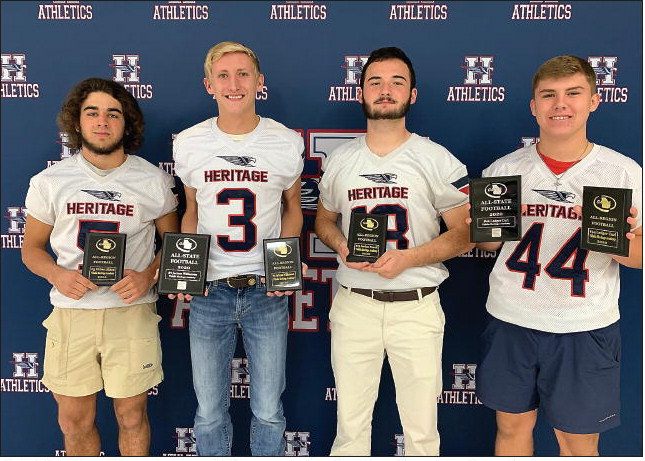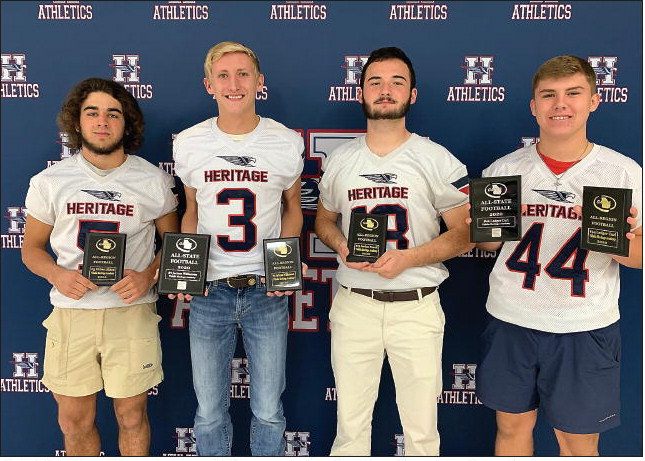 Vidalia Heritage Academy had four boys get chosen for All-Region and then two earn All- State awards. Jordan Powell, a senior at Heritage, started every single down for the Eagles on offense and defense. He had 4 sacks, 2 forced fumbles, and 6 pancake blocks on the line. He was awarded All- Region. Ethan Sikes, a sophomore for the Eagles, had no problem playing any position he was asked to play. Sikes had 18 scoring touchdowns 1,200 yards rushing, 2 sacks, 85 overall tackles and 2 forced fumbles. Sikes was named All-Region.
Ledger Curl was named All-Region and All-State for the Eagles. This young man is only a freshman. He had 650 yards rushing, 100 yards receiving, 102 tackles, and 4 forced fumbles. Curl was named All-Region and ALL-State.
Senior Jackson Williamson had a season to remember. He is a leader on the field and off the field. Eagles Head Coach Seth Sitzman even said, "Jackson is one of the fastest kids that I have seen. And this year, he figured out how to use it against our opponents."
Jackson set an alltime record at Heritage with 2,100 rushing yards. He had 3 interceptions, 1 forced fumble and 24 scoring touchdowns. Jackson had a huge part in a historic season at Vidalia Heritage Academy. He was named All-Region and All-State.
Head Coach Seth Sitzman "I am proud of each of these boys They stepped in and stepped up when others were out. They lead the team to a winning season! These boys have worked hard all year and shown the league what they are capable of. From their attitudes, grades, and overall performancesw, Heritage was able to give these four the awards on behalf of GAPPS."