Posted on
ask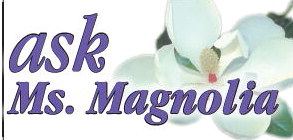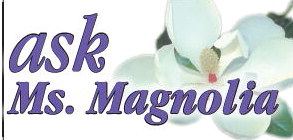 If you have a question for Ms. Magnolia, please mail it to P.O. Box 669, Vidalia, GA 30475, or e-mail to [email protected]
Ms. Magnolia
Dear Ms. Magnolia, I'm an 82-year-old woman who lives alone and dreads Christmas more every year. It was fun when my children were young and at home. But since they are grown and have moved away and can seldom come home for Christmas, I get lonely. Even though I have friends, it seems that Christmas should be for families, and they're usually with theirs (who didn't move away as mine did). What can I do to avoid being so depressed during the holiday season?
Humbug
Dear Humbug, Holiday depression is a very real problem for many people. In researching an answer to your question, I found many suggestions to help avoid loneliness: be good to yourself, examine your feelings, keep a gratitude journal, take a trip, seek therapy. But the focus here is wrong, because the focus is on you when it should be on others.
There is only one meaningful way to overcome loneliness at any time – stop thinking about yourself and think of others. Donate your time to a cause that you believe in.
Volunteer to help at local churches, retirement homes, homeless shelters, animal shelters, veterans' groups, sit with a lonely neighbor, babysit for a frazzled young mother, cook for an elderly or disabled neighbor, write letters to soldiers or veterans or shutins. The opportunities are endless and you shouldn't have time to feel lonely. The true meaning of Christmas is giving of yourself.
And if your family members don't call you, call them. Let them know that you are actively engaged in living.
Letters have been edited for length and clarity.