Posted on
Toombs County Resident Wins Distinguished Statewide Award for Youth Influence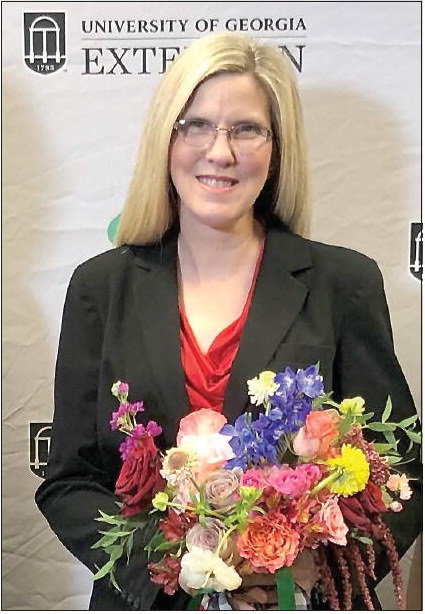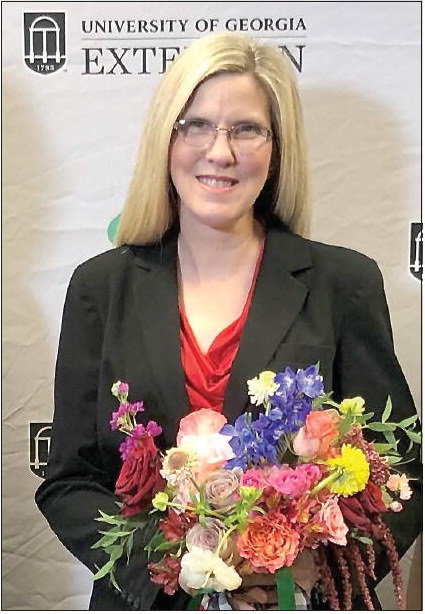 Cheryl Poppell of Toombs County was recently awarded the William H. Booth Award for the Southeast District as well as being selected as the Statewide winner. This award recognizes the outstanding work of Georgia extension agents involved in the 4-H program. The Booth Awards, sponsored by Georgia Electric Membership Corp., were presented virtually through the Georgia 4-H broadcast, "Stars Across Georgia." "Georgia 4-H provides a powerful positive influence on young people's lives through 4-H Extension Agents like Cheryl Poppell," says Georgia EMC's Senior Public Relations Coordinator Gale Cutler. "By making a commitment to youth as they contribute their time, creativity and caring dedication, they make a difference across their communities and our state. Georgia's EMCs share that commitment of improving the communities where we serve and are proud to sponsor an award that highlights these exceptional agents."
Poppell has worked in extension for 21 years and is currently the County 4-H Agent and County Extension Coordinator for Toombs County. She has helped hundreds of students advance to state competitions in Project S.A.F.E Shooting sports events, multiple state team champions and more than a dozen students achieve Master 4-H status–the highest level of achievement for a 4-H member. Poppell has been an instrumental force in spreading the message to area youth and adults about the importance of agriculture, developing specialized programming on the Vidalia Sweet Onion and other Georgia commodities. She serves as a mentor to new agents and a representative on many state and national 4-H committees and boards as well as receiving dozens of local, state and national honors and awards.
Poppell has a genuine desire to "make the best better" and believes a strong county 4-H program begins by providing the members with a place to belong. She understands the importance of serving in many roles as a 4-H agent–from educator to confidant. "In Georgia 4-H, youth have a safe place where they can be accepted for who they truly are meant to be. It is a place where they are encouraged to discover their passions, chase their dreams, and reach their full potential. The impact of Georgia 4-H on a young person is so much more than a blue ribbon, but rather teaching youth that they belong and instilling in them the ability to win at life," said Poppell.
She has shared the benefits of the 4-H program through radio program updates, articles in the local newspaper, chamber of commerce Ag tours, newsletters, social media channels such as Facebook and Instagram and serves as the editor of the UGA Extension Toombs County webpage. She also has her 4-H members attend Toombs County Commission meetings, legislative update sessions and state capitol visits to meet and interact with elected officials and speak about the impact of 4-H in their lives.
The William H. Booth award is an honor acknowledging both peer recognition and career achievement. Extension agents from all four districts were elected from their district for seven+ years in 4-H professional achievement, 4-H educational development, professional and university service, and philosophy. Nominees must complete a rigorous application and interview process. Georgia EMC is the statewide trade association representing the state's 41 electric cooperatives, Oglethorpe Power Corp., Georgia Transmission Corp. and Georgia System Operations Corp. Collectively, Georgia's customerowned co-ops provide electricity and related services to 4.4 million people, nearly half the state's population, across 73 percent of the state's land area. To learn more, visit www. georgiaemc.com and follow us on Facebook and Twitter.