Posted on
STC Tip-Off Classic At VHS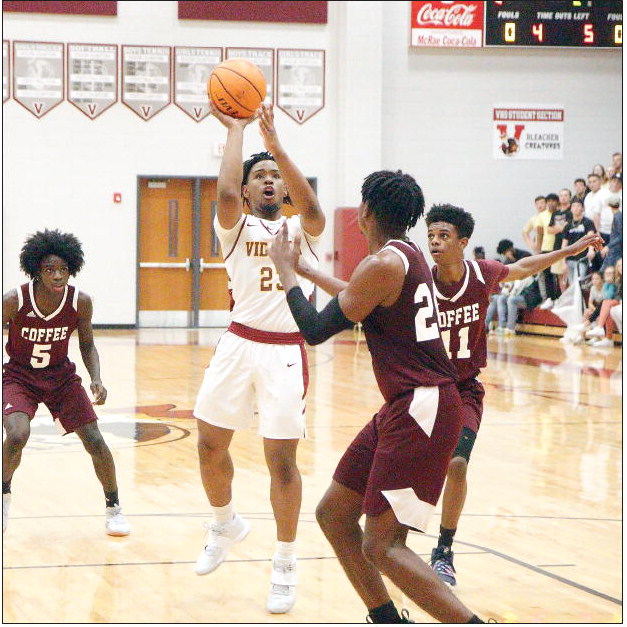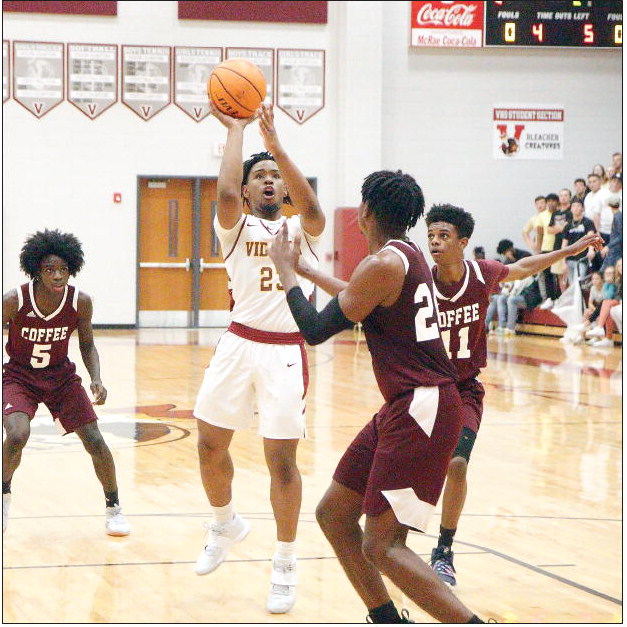 Girls vs. Statesboro The Vidalia High School basketball teams wrapped up the STC Tip-Off Classic on Tuesday of last week with both the boys and girls falling in their games.
It was a tough game for the Lady Indians against the Lady Blue Devils of Statesboro. The Lady Indians committed 26 turnovers while scoring only 2 points in the third quarter to fall to Statesboro 58-29.
The Lady Blue Devils jumped out to a 14-7 lead and extended the lead to 30-19 at the half. Down by only 11 points coming out of the half, the Lady Indians went ice cold in the third quarter, as they didn't find the bottom of the basket until the 1:26 mark in the quarter.
By that time, Statesboro was on a 14-0 run and never looked back as they led 46-21 at the end of the third. Statesboro took the win over VHS 58-29. The Lady Indians, who are now 1-1 on the year, were led by Janiya Bobbitt with 13 points.
Boys vs. Coffee
In the boy's contest, the Indians couldn't overcome a poor 2nd quarter themselves, despite a late run, and fell to Coffee 50-46.
In the boy's game, the undersized and undermanned Indians opened the game on a 13-1 run to lead the Trojans 19-7 with 1:27 to go in the first quarter. But Coffee went on a 6-0 run to close the quarter, and Vidalia led 19-13. continued from page
That was a sign of things to come as Coffee opened up the 2nd quarter on an 11-2 run to take its first lead of the night, 24-21, with 3:02 to go in the half. The Trojans would extend that lead by four more points going into the intermission as the Indians were held scoreless and trailed 28-21 at the break. The Indians began to claw their way back into the game, despite shooting below 20% from the floor. At the end of the 3rd quarter, the Indians had closed the lead to just 3 points, 36-33, and then with 3:08 to go in the game, Zyqual Stewart hit a baseline three-pointer to give the Indians their first lead since the second quarter, 42-40.
Coffee proved too much in the end, taking advantage of the Indians' lack of a big man inside and finished the game on a 10-4 run to get the victory 50-46. With 26 points, Ty Dalley led the Indians.
This week VHS played at home on Tuesday night after presstime against Tattnall County. They will be back in action this Saturday in Mt. Vernon when they take on Montgomery County with the girls tipping off at 4:00 p.m. and the boys to follow.