Posted on
Mead Heading To E. Georgia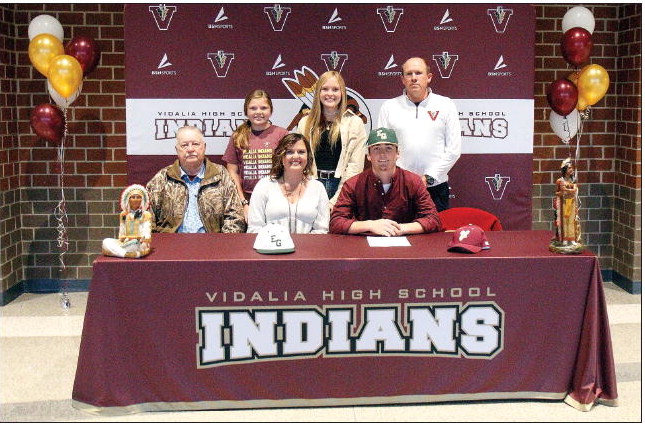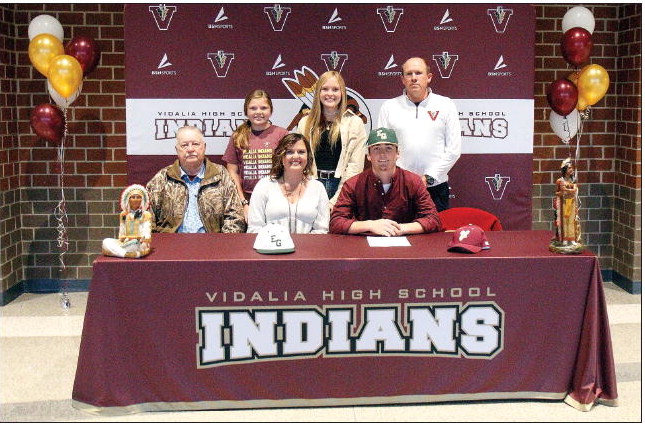 Vidalia High School senior Landry Mead has signed his letter of intent to play baseball for the Bobcats of East Georgia State College in Swainsboro. Mead has been a leader on and off the field for the Indians and will get this opportunity to continue his education.
Mead was an All-Region Honorable Mentionin 2018, and quickly progressed as he was 1st Team All-Region and 1st Team All-State in 2019. He has been selected as Preseason All-State for this year. Mead is also the first Indian to be on the cover of the Georgia Dugout Club Magazine.
Mead has a career batting average of .355 with 17 doubles, 2 triples, 43 RBI's and 40 runs scored. He was also 9-10 on the mound and threw 111.2 innings with 111 strikeouts.
VHS Head Coach Brent Korn said, "He is just a great player and an even better kid. He has been our leader the last few years and has stepped in and just done so much for us. He has wanted to stay close to home and that worked out well for him with East Georgia."
Mead stated, "I lost my junior year to Corona and that kinda set me back a bit. I wanted to be close to home and I felt that East Georgia was big on player development. I feel like after a couple of years there that I will be ready to move to a larger school. I just want to thank my family, my parents, and my coaches who always pushed me."