Posted on
2020, Be Gone! College Rambling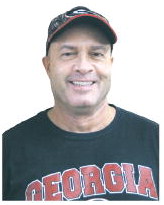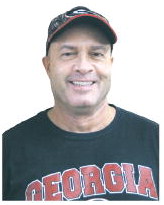 the SCOUTING REPORT
Wow, the only thing missing has been a Zombie Apocalypse. The year's not over yet; so I can only hope we get back to some sort of norms. No, I don't mean an Alabama national championship. Nor do I mean a Clemson national championship. I don't have to worry about LSU. But if you want the Bayou Bengals of Coach "O", you better get them now.
How about J.T. Daniel at UGA. Yes, before I make any judgements, I'd like to see him on the turf against Alabama.
And I would have loved to have seen him in the Florida game. At least a few of the aerials bounced helplessly on the ground or sailed way over the heads of wide open receivers.
That Georgia team didn't have J.T. yet, and they were missing Richard LeCounte and Jordan Davis, two probable first round draft choices.
Kirby has recruited so well that the Bulldogs are stocked full of football players. Yes, both South Carolina and Mississippi State are sub-par right now. Basically, everyone in the country is sub-par right now simply because of the Coronavirus.
The Bulldogs have Vanderbilt and a postponed game against Missouri left, if that last one's played.
A probable bowl trip per ESPN for the Bulldogs, if they have them, is the Chic Filet Bowl, where they will probably play the University of Cinncinati, which is now undefeated.
ESPN also projects Florida to the Orange Bowl, where the Gators will play Miami.
Despite a really lopsided loss to Clemson, the Yellow Jackets of Geoff Collins are starting to play some pretty fair football.
The Yellow Jackets trailed Notre Dame 17-7 at the half before losing 31-13. continued from page
I also think that Coach Dabba-Dabba-D0 (that's what I call him) at Clemson ran it up on the Jackets because Collins has started cutting into Clemson's recruiting in Atlanta. He's probably more afraid of Tech than he is any other ACC school, and that includes Miami.
I also think that Dabba-Dabba-Dousing the game cancellation to troll the Seminoles as hard as he can.
The Best High School Football In The Country Max Preps recently ranked the best high school leagues in the country.
It was no surprise to me that Georgia's Class AAAAAAA, featuring teams like Colquitt County, Lowndes, Grayson, Parkview, Brookwood, North Cobb, Norcross, and Collins Hill was ranked higher than any other league.
It should be noted that Georgia's Class AAAAAA, featuring schools like Lee County, Valdosta, Coffee, Buford, Rome, and Carrollton was ranked ninth.
The top leagues in the country per Max Preps are listed here: 1- Georgia Class AAAAAAA 2- Ohio Division 1 3- Alabama Class AAAAAAA 4- Florida Class AAAAA 5- Ohio Division 2 6- Florida Class AAAAAAA 7- Arizona Open Division 8- Louisiana Divison 1 9- Georgia Class AAAAAA 10- Utah Class AAAAAA When this pandemic is over, I hope that the GHSA and the Board of Directors at Mercedes Benz Stadium can get together and work something out. The state finals need to be played indoors, where everyone can see how incredible high school football has become.
There Are Bigger Games Ahead
Just before walking off the field the other night, I was putting up my camera gear.
Some of the senior players were coming over and consoling each other. It almost brought a tear to my eye.
This bunch of seniors has been a high quality group. Not only do they have high character; but they have set good examples for their younger teammates. They have always played hard, and they've distinguished themselves in victory and defeat.
They have schooled under two coaches, been to the playoffs four years in a row, and won three-of-four from their archrivals. And they finished their last season as champions of Region 2-AA.
I know that they had higher aspirations; but they'll just have to achieve those aspirations in something bigger and better than high school football. And that's life.