Posted on
Wheeler Falls By 3 To Dooly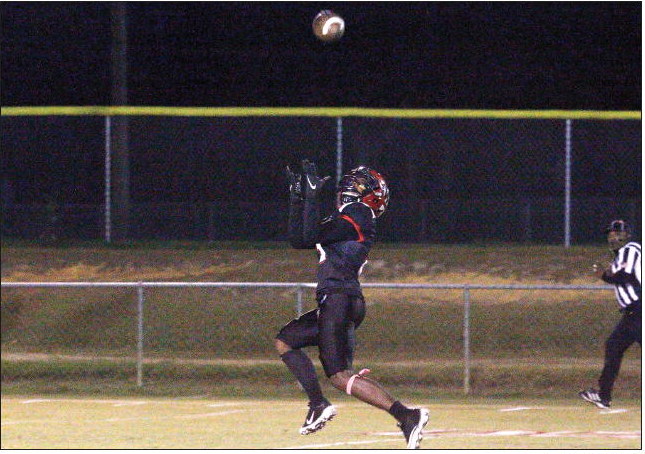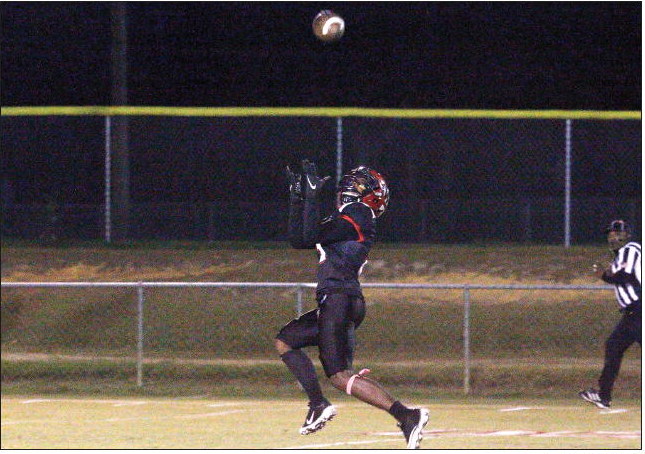 The Wheeler County High School Bulldog football team hosted the Bobcats of Dooly County on Tuesday of last week in Alamo and lost a close game by just three points.
Early in the first quarter the Bulldogs turned the ball over on downs at their own 43-yard line with 9:23 left on the clock. The defense did a good job and forced a punt with just over eight minutes to play in the first quarter. The kick was a good one as the Bobcats downed Wheeler at their 2-yard line. A run by Jason Culver and a penalty against the Bobcats gave Wheeler a first down at the 12-yard line. A good run by Jacquez Kincy moved the ball out to the 22-yard line and then a big run by Culver put Wheeler at the 35-yard line. The offense stalled there and after a short punt the Bobcats had the ball at midfield with 4:49 still to play in the first.
A couple big missed calls by the officials against the Dooly offense allowed two big plays to stand that set up the Bobcats down to the 2-yard line. But the Bulldog defense stood up and on four straight plays kept them out of the end zone and Wheeler took the ball back on downs at the 4-yard line.
Wheeler again had to punt the ball away after not being able to move the ball, and another short punt gave the Bobcats the ball at the Wheeler 36yard line. Just a few plays later Dooly connected on a 34-yard touchdown pass to put them on the board first. They added the twopoint conversion to make the score 8-0 with under a minute left in the first quarter.
Landon Bell got a good run for 10 yards to the 30 on Wheeler next possession. In the second quarter Kincy and Culver combined for another first down, and then a halfback pass by Culver to Quinshad Edwards went for 65 yards and a touchdown with 9:33 left in the first half. Kincy added the twopoint conversion to tie the game at 8-8.
The Wheeler defense stopped Dooly on their next series and forced a punt. The Bulldogs blocked the kick and got on it at the Dooly 27-yard line with just over seven minutes to go in the first half.
Wheeler did add one more touchdown in the game as they put up 14 points, but Dooly scored two more times with a touchdown and a field goal to take the win over the Bulldogs 17-14.
Wheeler is now 5-4 on the year and theya re 3-4 in Region play. This week the Bulldogs will host rival Montgomery County on Friday night at 7:30 p.m. MCHS comes into the game with a 5-3 record and they are 3-3 in the Region.