Posted on
Southeastern Tech Pins Practical Nursing Graduates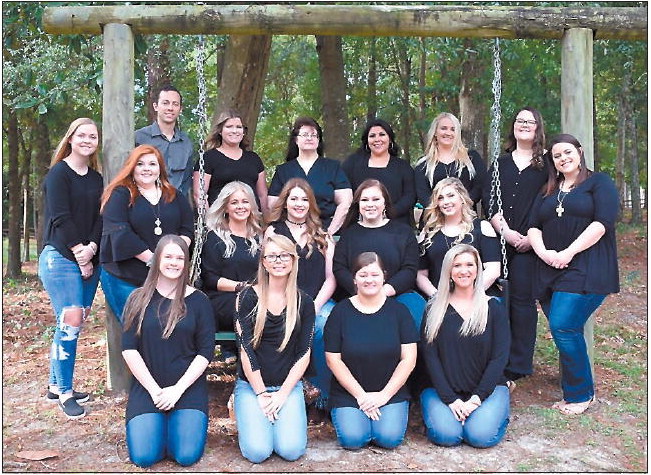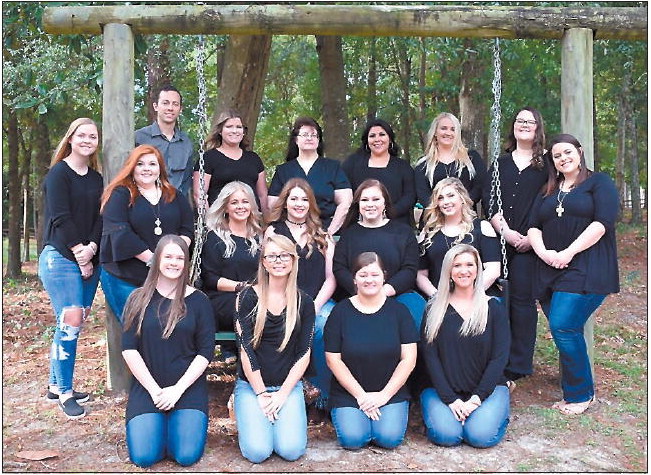 The Practical Nursing program of Southeastern Technical College (STC) held a pinning ceremony for its Fall 2020 graduates on October 27 in the Toombs Auditorium. The graduates were Riley Baird from Bulloch County; Megan Campana, Mina Daughtry, and Adrianne Keen from Toombs County; Angelita Crosby White and Balie Herndon from Jeff Davis County; Hannah Foskey, Haleigh Henry, Amanda Simmons, Kayla Walk, Jeffrey Whitson, and Shana Williams from Emanuel County; Summer Grantham, Taylor Oliver-Hinojosa, and Joyce Stockdale from Tattnall County; Carly Soles from Johnson County; and Veronica Sanchez from Appling County.
Practical Nursing Instructor Joanna Bell said, "Our students and Practical Nursing faculty alike have long anticipated this night. The COVID-19 pandemic changed our course in this journey, but it never changed the students' enthusiasm and desire to be the best nurses possible. This group of students has continuously pushed forward with no complaints." To the graduates, she said, "You have comforted one another, and you have lifted your classmates up. You have shown impeccable professionalism, an ability to adapt to change, and an attitude that speaks volumes about your character."
It proved to be a very special evening for the graduates as their instructors praised them for demonstrating great strength, perseverance, and determination through the unknown and challenging times. Practical Nursing instructor Candi Newton challenged the graduates as they go forward in the healthcare field to "Show up on purpose, ready to save lives." For more information on careers in nursing at STC, visit www.southeasterntech. edu or call (912) 538-3100 or (478) 289- 2200.