Posted on
Eagles Roll Over Baconton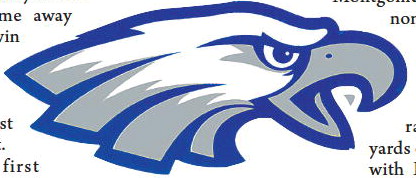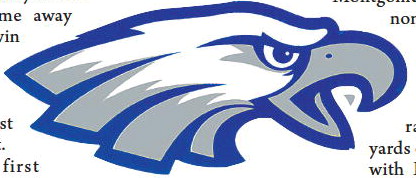 The Montgomery County High School Eagles football team was on the road at Baconton Charter on Friday of last week and came away with the big win to improve their record to 5-3 on the season with just two games left.
The first touchdown of the game came on a 17-yard run by Brandon Denmark for the Eagles. The extra point was no good, but MCHS was up 6-0.
The next score was set up by a 23-yard run by Kristian Boyer down to the 12-yard line. The Eagles went in from there and took a 12-0 lead.
In the second quarter quarterback Bo Davidson scored on a 10-yard run. MCHS added the extra point to take a 19-0 lead. Davidson went in for another score later in the second quarter as the Eagles built up a 25-0 lead.
In the third quarter a 40-yard pass to Xavier Brantley from Davidson all the way to the 14-yard line set up another touchdown for MCHS to make it 32-0. The Eagles added yet another score on a long pass, this time a 61yard strike from Davidson to Denmark.
The Eagles scored one more time in the fourth quarter, as did Baconton. That made the final score 47-8 with Montgomery taking the nonregion win. Dav i d son threw for 122 yards. The Eagles ran for 280 yards on the ground with Boyer leading the way with 73 yards. Eight Eagles had positive yards on the ground.
This week MCHS will be on the road to face off with rival Wheeler County on Friday night. Kickoff will be at 7:30 p.m. in this big Region contest.