Posted on
Indians Run To 2nd Place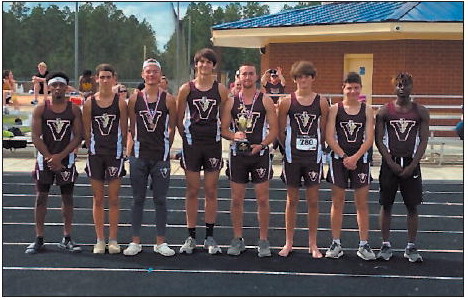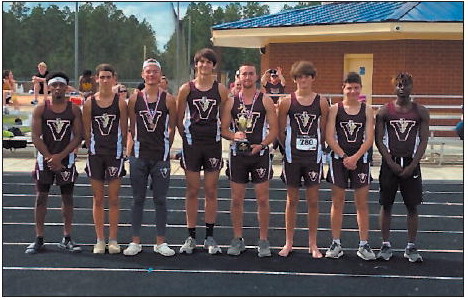 The Vidalia High School cross country teams ran in the Region 2AA Championship at Jeff Davis last Wednesday with both the Indian boys and girls bringing home second place in the meet.
Boys
Michael Blount erased a 26-second deficit to overcome two Jeff Davis runners and take the Boys Individual Region 2AA Championship. Blount's finish over the last 800 meters paired with a 4th place finish by Jace Gabbard helped the Indians to a 2nd place team finish and propelled them into the State Championship Meet, which will be held this Saturday, November 7, in Carrollton.
Blount trailed two Jeff Davis runners with 800 meters to go in the boy's race but found another gear and began chipping away at the leaders closing the gap enough to out sprint them down the stretch. Luke Palmer, Andrew Hodges, and Daniel Hodges all finished the day with top 10 finishes, but it wasn't enough to overcome Jeff Davis for the Championship.
Girls
The Lady Indians also placed 2nd in the Region, coming in just five points behind Jeff Davis, and will also compete in Carrollton on the 7th. Sarah Owen placed 2nd to Jeff Davis's Zoie Marchant with Kaitlyn Allen, placing 4th. The Lady Indians also fell short of the Region title, had good showings from Ashley Hammock and Kayleigh Folsom, who placed 8th and 9th with Jakerra McRae placing 14th.
VHS Head Coach Mandy Godbee said, "These young ladies have fought through numerous obstacles and entered this race ready for battle, and battle they did.
"At the end of the day, Coach Humphrey, Coach Palmer, and I are pleased with the growth and results of every runner on the team. We look forward to a great race at the State Meet in Carrollton."

VHS Girls – (L to R): Keyashia Harden, Deserae Lumley, Ashley Hammock, Rosa Diaz, Kaitlyn Allen, Sarah Owen, and Kayleigh Folsom.