Posted on
editorials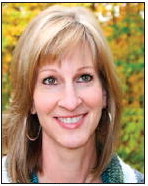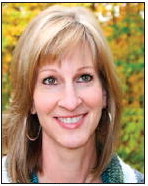 Preacher Man
He sat quietly in a wooden chair in the corner of the room, a worn bible resting on his lap. His face showcased a dozen or so deep wrinkles and his black suit seemed to swallow his body.
It was a Sunday in 2000, as I recall, and my husband and I had driven over to Pennville, a suburb of Summerville, a small town tucked in the northwestern corner of Georgia, to tour Paradise Garden and listen to Reverend Howard Finster preach his Sunday sermon.
We crowded into the small, standingroom- only room in his house and nodded our hello to the old preacher man. A few minutes later, he rose and delivered his lively Biblical lesson. He talked about Jesus and asked our congregation if we knew the Lord. In those few minutes, Reverend Finster tried his best to save our souls. It's what he had devoted his life to — salvation.
I was a bit star struck by the old man. You may not recognize his name, but Howard Finster was famous — world renowned, even — and beloved before his death in 2001, at eighty-four years old.
Reverend Finster, a self proclaimed "Man of Visions," was a bicycle repairman, an inventor, a tinkerer, a poet, a songwriter, and one of the most prolific and well known self-taught artists in America. During his lifetime, he produced nearly 47,000 pieces of folk art, a genre also known as outsider art. The art was part of his ministry, and Finster noted that most of his works were visual records of his visions and prophecies — his interpretations of a world and the messages God had revealed to him.
He was country folk — born in Alabama in about 1916. His visions started when he was just three years old when he witnessed his recently deceased sister, Abbie Rose, dressed in a white flowing gown or robe, walking down out of the sky and saying, "Howard, you're going to be a man of visions." He began preaching occasionally at sixteen, and took on the role of a full-time pastor at twenty-four. He preached sermons and married and buried people for decades.
Then in 1961, he bought a four-acre plot outside of Summerville and began building and displaying his works. He built a fivestory "Folk Art Chapel" on the parcel of land and a house on stilts made from mirror tiles. He erected a tower of tangled bicycles. He placed signs throughout the property with Bible verses. He painted faces on an old Cadillac, constructing sculptures, and creating elaborate mosaics made from bric-a-brac he salvaged from the local dump. Indeed, one of Finster's famous quotes is: I took the pieces you threw away, And put them "togather" by night and day, Washed by rain, dried by sun, A million pieces all in one.
As the legend goes, some time in the seventies, Reverend Finster was repairing a bicycle and using his fingers to apply white paint to the frame when he noticed that the paint smudge on the tip of his finger looked like a human face. He sensed a presence and heard a voice say, "paint sacred art," and so he began creating thousands of pieces of art with religious themes. They were colorful and interesting and some were embellished with handlettered Bible verses. Some of these pieces feature angels. Some star Elvis-like personas.
In the eighties, Finster designed record al-
continued from page
bum covers for major rock bands of the time like R.E.M. and the Talking Heads. Johnny Carson interviewed Howard Finster on The Tonight Show on at least one occasion, and he captivated Johnny and the live audience with his showmanship and animated personality. He sang a song that sounded like something Hank Williams would've performed.
Like his art, Finster felt his interviews and appearances served a purpose — to help spread his evangelical messages. He became known as "the grandfather of Southern Folk Art" and "the Andy Warhol of the South," but again, Reverend Finster didn't live his life for fame or celebrity status. He believed he was on a mission from God — to make sacred art.
My first exposure to Finster's folk art was at the High Museum of Art in Atlanta, and I fell in love with the bold colors, the characters he repeated in his work, and the messages of salvation, and that's why I was a bit enchanted on that Sunday morning in 2000, when we visited Finster's paradise.
Sadly, we found the property in a state of disrepair, but still, there was beauty and interest to behold. Sidewalks curved around the property with embedded marbles, tools, eating utensils, and chips of dishes, but some of the items had fallen out of the cement. The bicycle tower had vines and grass entwined in the frames. An elevated, enclosed wooden walkway showcased art, memorabilia, and more scripture, but it needed maintenance, as well. But Reverend Finster was there that day, and we were honored to hear him preach, and that made everything okay.
He died not too long after we visited his roadside religious shrine, and I don't know why, but it broke my heart. His junk-and-religion-encrusted wonderland declined even more in the years following his death. Finally, a group of Finster followers and art students joined together, raised funds, and saved Paradise Garden. Today, it's one of those off-thebeaten- path kind of places in Northwest Georgia — noteworthy and yes, even sacred.