Posted on
AutumnArtAltama! Set for Saturday, November 7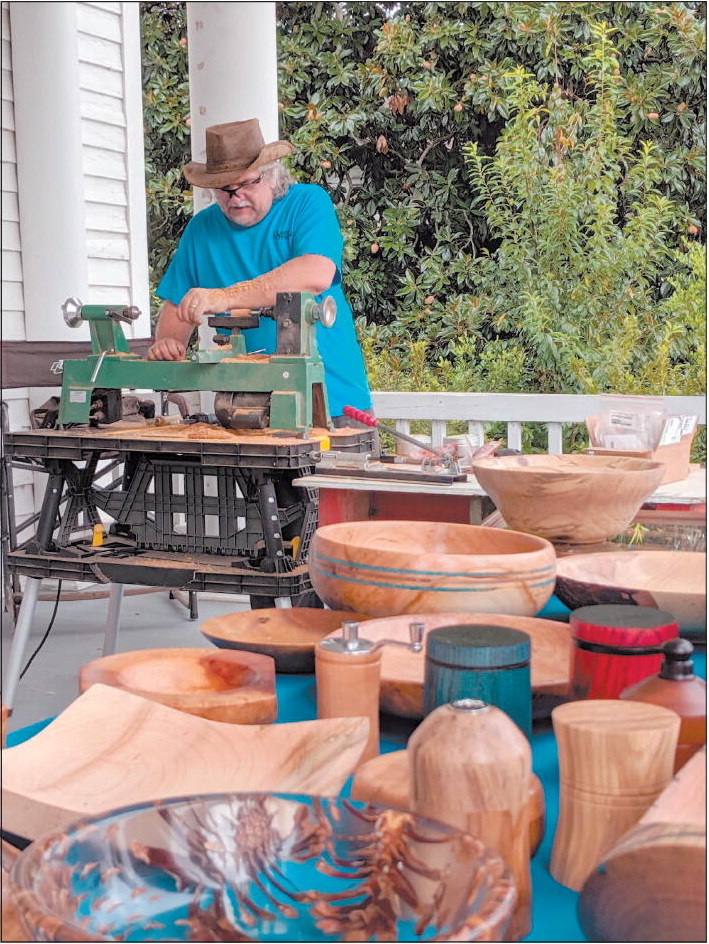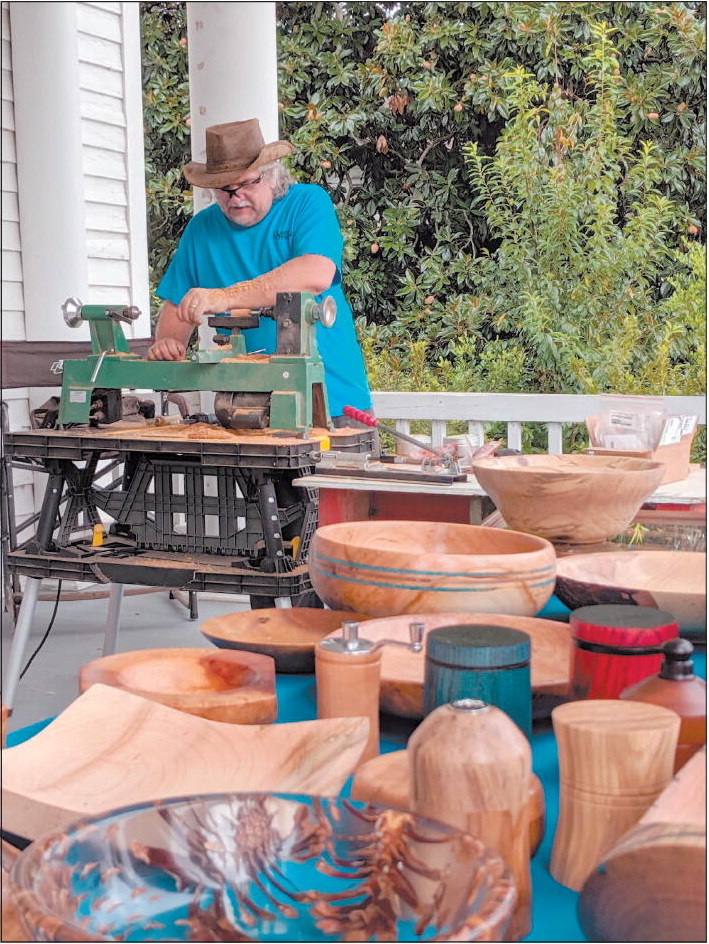 The fifth annual AutumnArtAltama! Slated for this weekend will feature the work of local artists, writers, crafters, bakers and makers plus demonstrations of wood turning techniques by Oggie Medlock. The event is scheduled Saturday, November 7, 10 a.m. to 3 p.m. on the lawns of the Altama Musuem of Art & History, 611 Jackson Street across from the Library in Vidalia. Social distancing and masks are encouraged. This year's offerings will include Dochka dolls fashioned by three Ailey sisters. Twins Elizabeth and Katie Coker, 17, and Anna Coker, 15, started making the dolls for a sibling's birthday. In the beginning, the creations were called "Lazy Dolls," but as they became a little more sophisticated they assumed the Russian moniker of Dochka or daughter dolls.
"Our favorite part of making these dolls is when they're just a little, faceless body. Already, we see her potential; her little character is just waiting to be created by a loving child. Once the dolls have been faced and haired and dressed, they're all ready for an adventure," said Katie.
The dolls have been pretty much everywhere—from Russia to England to Vietnam, as they traveled with the family.
Also to be featured at the arts and crafts event is Ailey children's book author Lynn Skinner who will premiere her second book in the "Sharing Happiness" series, Alex Is Mr. Jolly. The series began with Happy Birthday Dolly and is about real people Skinner knows who have overcome challenges and who can inspire others to do the same.
Skinner said that Alex was born in Russia and was left on the door of an orphanage when very young. He was brought to the United States because of a debilitating bone disease and adopted by an American family who already had seven children. Although Alex had to have his legs amputated as part of the treatment for his disease, he has been undeterred. "He has the most beautiful attitude. The family has never allowed him to feel handicapped," Skinner said.
Skinner has written a number of children's books in the Eugene the Mouse series as well as a book titled How Does Your Garden Grow?, which earned her recognition by the National Garden Club.

DOCHKA DOLLS — Three Ailey sisters make these adorable dolls that will be offered for sale at the AutumnArtAltama! arts and crafts festival November 7.