Posted on
Toombs-Montgomery Chamber Celebrates I Am the Chamber Day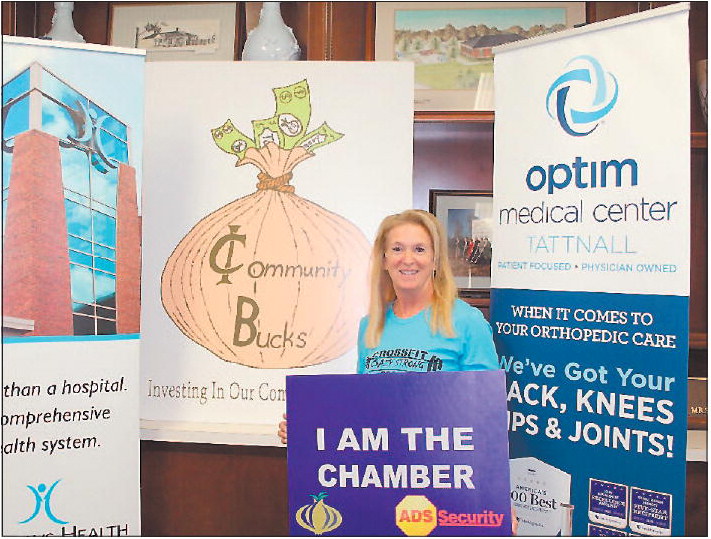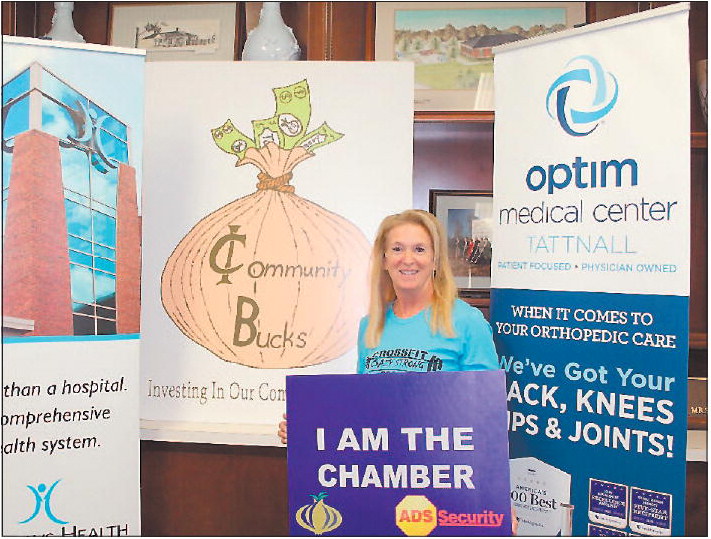 I AM THE CHAMBER DAY, celebrated annually on the 3rd Wednesday of October on National Chamber Day, is the Toombs-Montgomery Chamber's time to show appreciation to its members. Members visit the Chamber office for a photo op, register to win $500 in Community Bucks, and receive some sweet treats. Participating members are promoted through social media, and their participation shows they are proud Chamber members.
Congratulations to CrossFit Crazy Strong, winner of the $500 in Community Bucks. Community Bucks, "Investing in Our Community's Future," is the Chamber's shop local program. Community Bucks are redeemable at approximately 80 participating Chamber members' businesses and is sponsored by Altamaha Bank and Trust.
A special thanks to ADS Security, sponsor of I AM THE CHAMBER DAY. ADS Security and Altamaha Bank sponsor these programs through the annual REACH program. REACH is conducted during a sixweek period each fall. If your business would like to take advantage of marketing opportunities like these, contact the Chamber right away. REACH ends on November 4th and will not be available again until the fall of 2021.