Posted on
Mrs. Nell Evans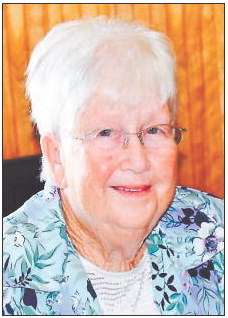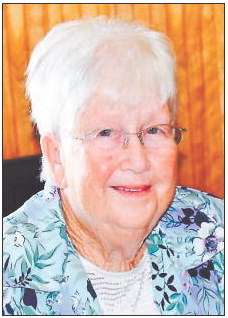 Mrs. Nell Kight Evans, age 79, of Alston, died on Sunday, October 25, 2020, at her home after an extended illness. Mrs. Evans was born in the Johnson Corner Community, grew up in Oak Park and Normantown, was a graduate of Oak Park High School and has lived in the Alston area in Toombs County since 1970. She was a seamstress and worked with several local garment manufacturers. She was a member of the New Corinth Baptist Church and attended Bethel Baptist Church in WheelerCounty. Shewas preceded in death by her husband, Jack Autry "Jackie" Evans; her parents, Lenard Elbert Kight and Mary Jane Hall Kight; 1 sister, Margaret Willis; and 3 brothers, Q.A. Kight, Gene Kight and David Kight.
Survivors include 2 daughters, Janice Knowles and husband Duke of Alston, and Donna Kilpatrick and husband Terry of Wheeler County; 4 grandchildren, Courtney Warnock and husband Wade of Cedar Crossing, Clayton Knowles and wife Courtney of Alston, Celsey Knowles of Alston, and Justin Kilpatrick and wife Macy of Hazlehurst; 6 great-grandchildren, Payten Warnock, Sanders Knowles, Laynie Warnock, Liam Knowles, Maylen Warnock, and Brooklyn Kilpatrick; and 1 great-granddaughter to be born in a few days; and numerous nieces, nephews and cousins.
The funeral service was held on Tuesday, October 27, 2020, at 3:00 p.m., in the chapel of Ronald V. Hall Funeral Home, with Pastor Reece Mincey and Rev. Melvin Kramer officiating. Burial followed in Uvalda City Cemetery with Rev. Ricky McCarty officiating.
Pallbearers were Johnny Kight, Alan Willis, Greg Kight, Randy Kight, Mike Wiggins, Dell Kight and Derrick Wren.
Flowers are welcome, or memorial contributions may be made to Shriners Hospitals for Children, P.O. Box 246, Lyons, GA 30436.
Ronald V. Hall
FUNERAL HOME
'Memories, of a Lifetime of Love'
Mrs. Nell Evans